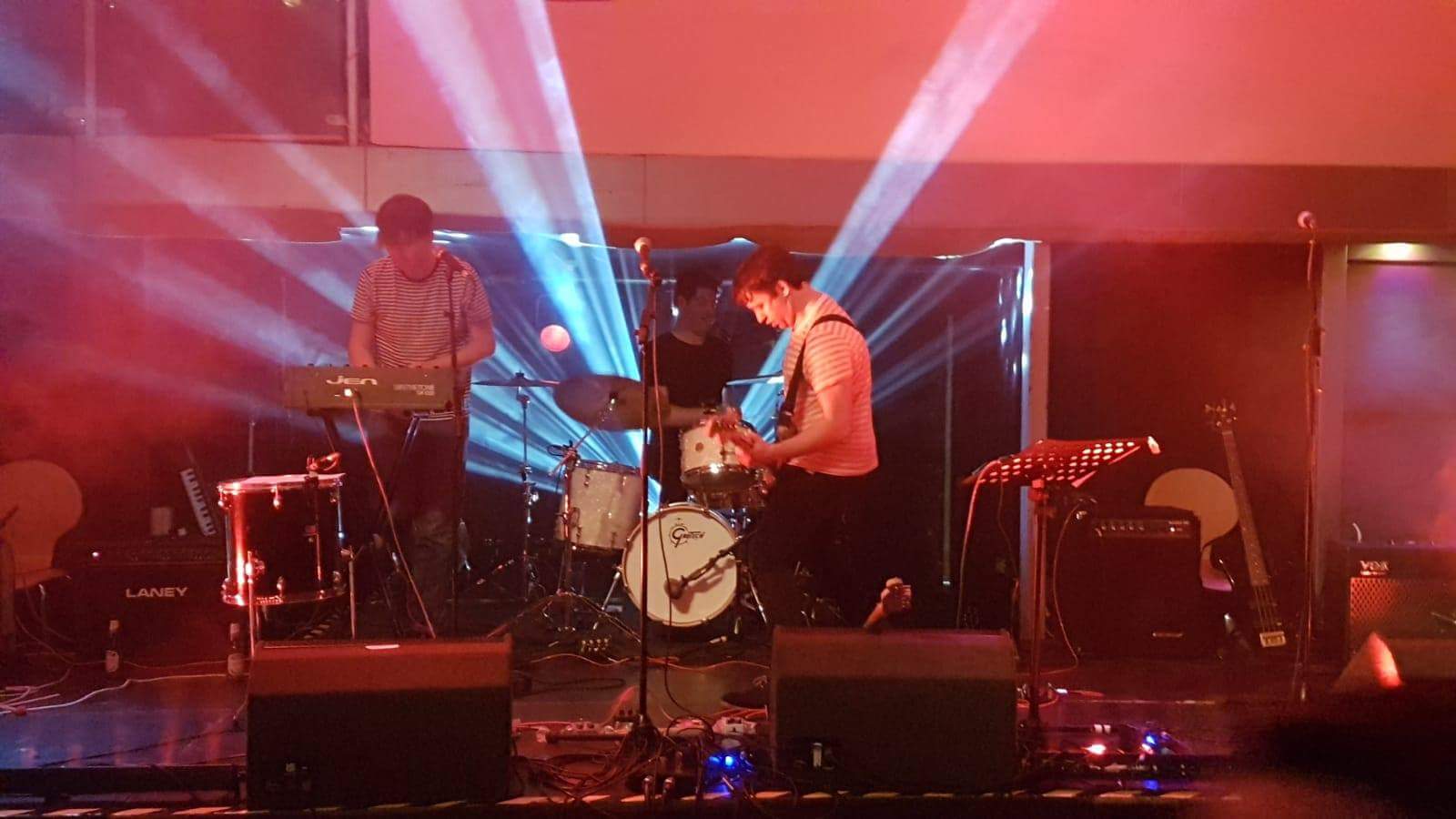 I've been to a few interesting venues for gigs in my time, including a Volcano, an old gasworks and an abandoned cow shed, but I am not sure I have ever seen a gig on a boat. Until Thursday 4 October at the Renfrew Ferry venue on Glasgow's River Clyde.
With the two front-of-stage members of Ace City Racers decked out in Breton stripes and a friendly pirate-like 'Ahoy there me hearties!' from lead singer James to get us underway, it was clear the Racers had picked up the nautical theme and were sailing with it.
ACR PROVIDE THE INTRO MUSIC FOR THE AWARD-WINNING ACSOM PODCAST:
The Racers are a three-piece from Glasgow who have been compared at various stages to Blur, Elastica, Wire and Italodisco. They sound like all of that and much more.
Their set was very much one of two halves. The first of which consisted of a more traditional line-up of guitar, bass and drums. Mark, the bass player, constantly prowled the stages as he laid down thick slabs of sound to underpin the angular and energetic guitar from singer and guitarist James. While the steady, almost Denis Wilson-like drums from Andy, kept us moving along.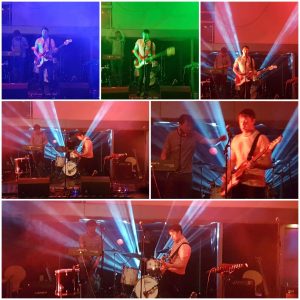 All three Racers contributed vocals, but not Beach Boys style in strict harmony. More like a gang of lads all finding their own way to get the same message over but dovetailing into a strong, swaggering sound.
Midway through their set Mark swapped his bass for a synth and the band began to move to a different beat. More instrument swapping, including a new song with no drums and a dirty, dirty bass line continued to crack up the temperature in the room and we were steaming along nicely. They brought their set to a crescendo with their minor masterpiece '21c Sights' and left the crowd demanding more. A great set full of punch drive and energy and some sexy bass. What more do we need?
Headliners The Hyper Reel were an unknown quantity to me. But start with a thunderous intro instrumental, dripping with the guitar sound from Love's '7and7is' would you? Well you have my attention.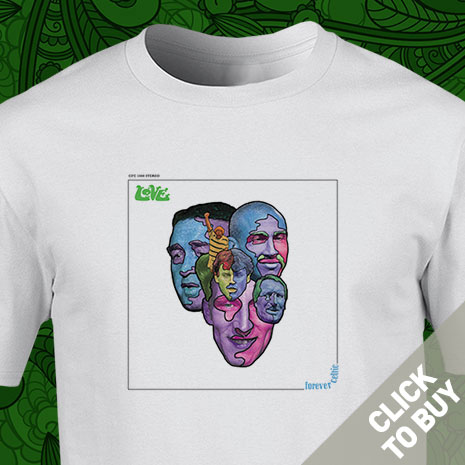 Their set unfolded in dramatic and fantastic fashion. Can you conjure up a sonic soundscape, containing such aural landmarks as 60s film soundtracks, Matt Monroe-style vocals, Middle-Eastern influenced freak-outs, psych-jazz trumpet, and the sound of someone smoking Gauloise as they read the shipping report? (who knows what she was saying but it sounded damn good).
If you can imagine how any of that sounds, then well done you, go and check out The Hyper Reel. If you can't then go and check out The Hyper Reel – because that's what they sound like. And the rest.
They are band for which the sentence – ''the soundtrack to the movie going on in my head'' – is invented.
This outfit from Airdrie may be 5 in number, but they have a sound which suggests a mini-orchestra is on stage working on seducing your ears. And I would recommend letting them try and do that. You won't regret it.
Andrew Rafferty
INTO CREATIVE LAUNCH NIGHT: CLICK ON GRAPHIC TO BUY TICKETS FOR JUST £10