Into Music Review: The Bluebells, Snowgoose, The Secret Goldfish & James Kirk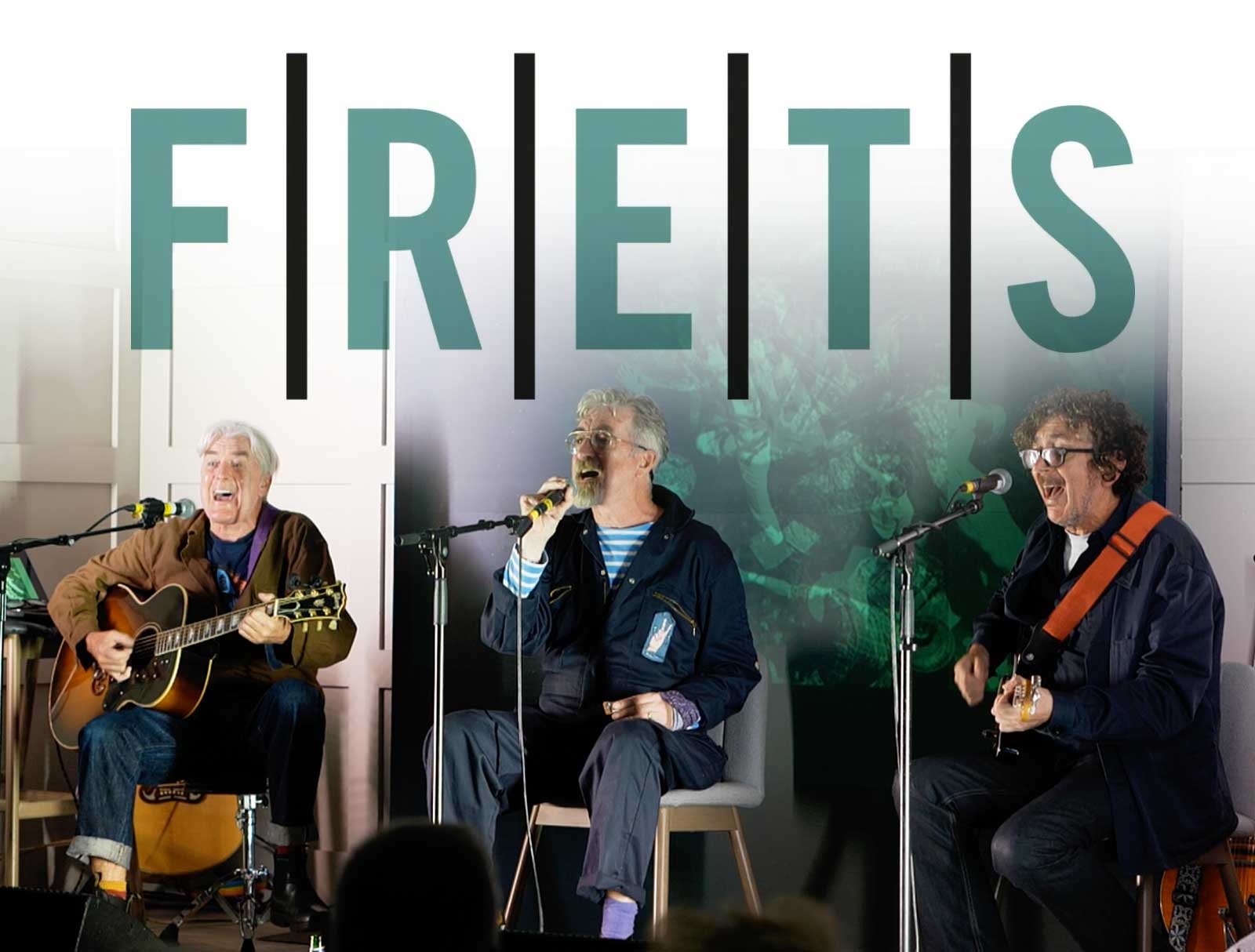 Acts: The Bluebells, Snoowgoose, The Secret Goldfish & James Kirk
Venue: Strathaven Hotel
Date: 10 September 2021

Fair to say there was a bit of nervous tension in the lead up to this gig given it was originally scheduled for March 2020 then postponed to April 2021 and now to September given everything that has been going on in the world these past 18 months or so. Anything that could be crossed was, in the hope that no further postponements would happen and we could finally get back to a degree of normality including live music.
So a little after 7pm last Friday, I walked through the Strathaven Hotel and into the space where the magic was to happen, the place was already packed and as someone once said, there was definitely a buzz about the place.
Now this doesn't always happen, especially with 2 support bands before the main event, but these were no ordinary acts in any shape or form. The Secret Goldfish had roped in James Kirk, formerly of Orange Juice and Memphis fame to help out on guitar and vocal duties and they played an absolutely sublime set of melodic harmonies and tunes that the crowd lapped up. If they had been the headline act, no one would have complained, they were that good. The four piece started off with the appropriately titled 4 Excited People, before running through an excellent eight song set including Vic Goddard (Holiday Hymn) and Velvet Underground (Who Loves The Sun – complete with Makaton signage from singer Katy Lironi) covers, before a double whammy of Moscow and Felicity with Kirk in his element brought matters to a close, outstanding.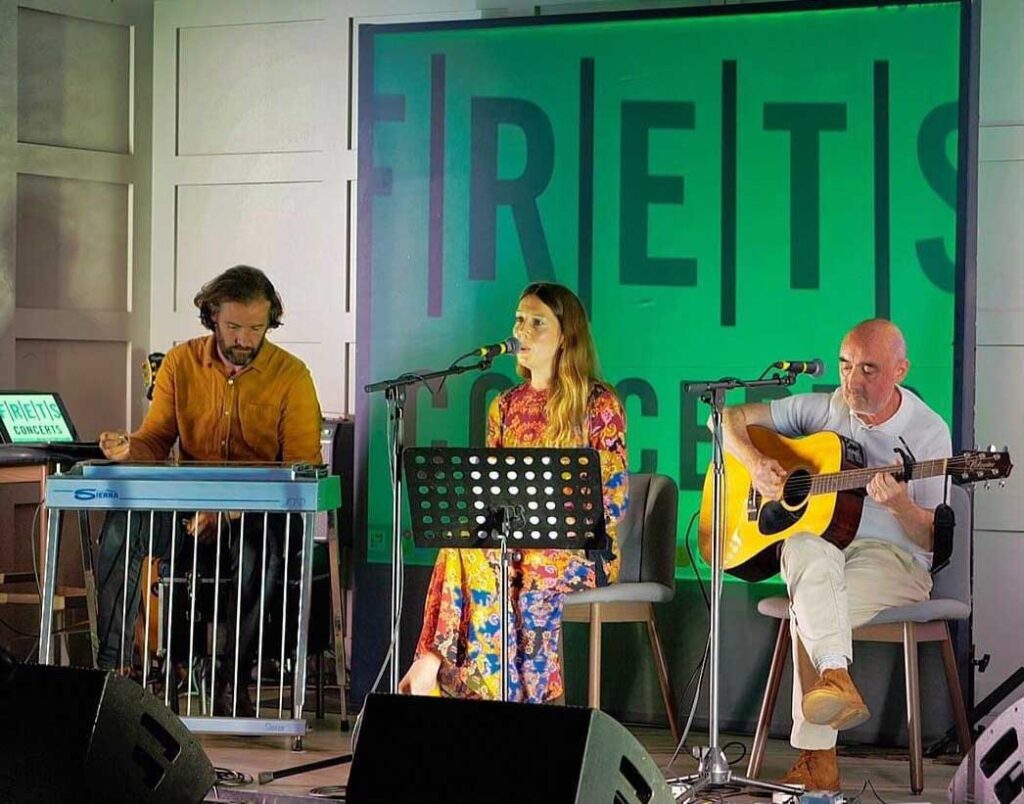 Next up were Snowgoose, featuring singer Anna Sheard and on guitar duty, Jim McCulloch. Their set featured recent songs, including from their album The Making Of You, released last year but also the likes of Sycamore and the title track from their 2012 long player, Harmony Springs.
It's difficult to do justice in words to how powerful Sheard's voice was but having not heard the band before, it was both unexpected and astounding in equal measure. The band slipped in an absorbing take on Judee Sill's Lady O which was contemplative, reflective and beautiful. An excellent set mixing 60s Laurel Canyon sweetness with tinges of folk was perfect for the surroundings and safe to say the band gained more than a few new fans.
The Bluebells headlining had two tough acts to follow but they certainly did that and then some. Kicking off with their 1985 single All I Am (Is Loving You), the band put down a marker right away. Dave McCluskey and Bobby Hodgens strumming guitars, Ken McCluskey adding mouth organ and tonal vocals. Next up was the ebullient Forever More which Ken introduced, noting it was their first single release for London Records.
The three band members effortlessly moved through the gears, Bobby taking lead vocal on Some Sweet Day before the song finished with a guitar jam and frenetic mouth organ tuneage.
She Said To The Driver was a real highlight, the music effortless and with Ken's vocal reaching upwards to the stars he somehow managed to sing part of the song with two microphones which drew appreciated applause from the crowd.
There was of course plenty of banter and anecdotes between the songs with all three band members playing their part which the audience enjoyed. Meanwhile, the songs just kept coming with an excellent cover of I Saw The Light followed by a tumultuous and raucous Cath, the crowd now on their feet and competing with the band for singing duties.
The familiar guitar intro of I'm Falling needed no introduction and with Ken providing a haunting lament on the mouth organ it really was a special moment. The powerful lyrics of South Atlantic Way, written about the Falklands War were delivered in a poignant manner and reflecting that not much has changed with what is going on in the world right now.
Of course, Young At Heart almost brought the house down, the crowd again on their feet to dance and sing along although from the stage Dave McCluskey appeared to be channeling his inner Angus Young, shredding his guitar and high kicking for all his worth. Rock and roll baby!
A rousing The Patriot Game and covers of For What It's Worth and What Goes On brought what was an inspiring and excellent gig to a close. Walking out the concert room afterwards the smiles were on every face and the chatter was about how good it was to get back to live music and how great all three bands were.
Special mention has to go to Douglas at FRETS CONCERTS and those who help put on these shows. They really have something special happening here and with a number of artists and bands lined up over the coming months including Tim Burgess, Hipsway and Robyn Hitchcock it's undoubtedly the hottest ticket to get right now. More details on Frets can be found at their website here.
John Welsh
@welshjb
Links:
---
---
---