Into Album Reviews: Clare Archibald and Kinbrae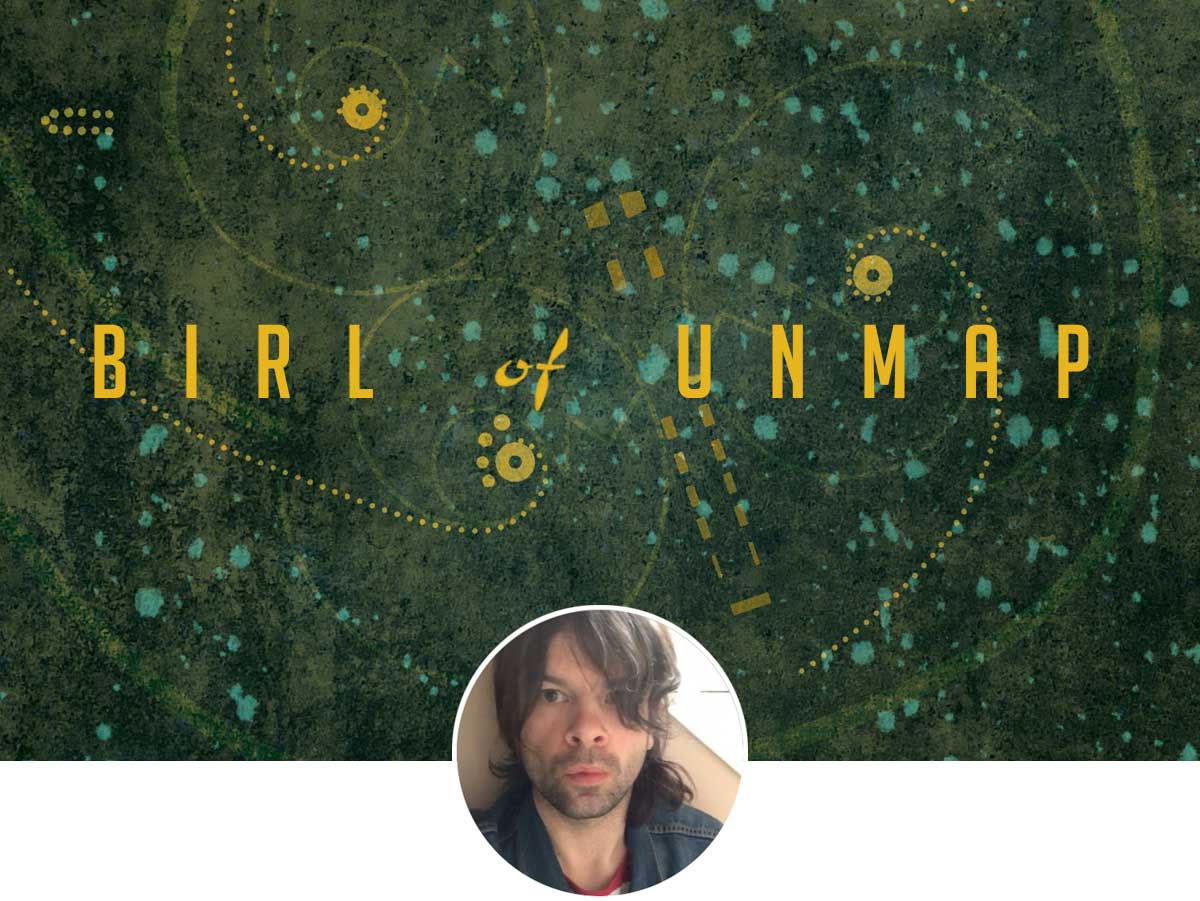 Artists: Clare Archibald and Kinbrae
Album: Birl of Unmap
In his 1968 essay on gradual music process, Steve Reich said:
Performing and listening to a gradual musical process resembles placing your feet in the sand by the ocean's edge and watching, feeling, and listening to the waves gradually bury them…Even when all the cards are on the table and everyone hears what is gradually happening, there are still enough mysteries to satisfy all.
Gradual repetition is key to opening the door to the wonderful mysteries contained within this equally wonderful album.
The mysteries are not revealed by simply opening a door and expecting them to reveal themselves however; there is far more of a challenge waiting to reward a careful listener. Its secrets stay within for that listener to enter and explore them. This is an album the foundation of which relies on seemingly defined and unmovable concepts – North, South, East and West. From the vantage point of standing at the open door, the musical anchor points can seem simple enough: ambient washes and treated acoustic instruments with a soothing voice reciting equally beautiful and lulling poetic words which run not throughout but through the music, and at times switch over to change places.
Once through the door and your ears become adjusted to the light – you start noticing the subtleties. There's an up and down and then a before and an after, and you realise that perhaps your anchor points are not so fixed. Listening again and again you notice that the importance is not those initially easily defined references but it's what's in-between them that really matters. And you need to listen again and again to uncover them because they evolve, subtly.
From a purely mechanical perspective, the cleverly arranged and glacial, minimally repetitive musical motifs allow the listener to create their own mind-music between each familiar consonance note. The drone or phase is crucial to assist in allowing the listener this rare pleasure. It reminded me much of the dual mono mixes of Spiritualized's Pure Phase which resulted in a similar experience, allowing you to hear the music that's 'not there' which perfectly compliments the gorgeous music that is grounded there physically. You become aware of the subtle changes in repetition and begin to hear new sounds and motifs therein. Like a mystery story, this is one reason why the listener is captivated and this is why the music is so wonderful – because it allows us to use the seed of the idea of composition and form your own music in between the notes. Music which is not there becomes rewarding for the listener, but equally rewarding is discovering what else is there and what is not.
The drone I perceived throughout is, I think, crucial to grounding not just the music but the entire project to the landscape it interprets. It should be clear to the listener that this album is about landscapes, specifically an area in Fife currently known as The Scottish Earth Project but formerly St. Ninian's mine and before that the village of Lassodie. These changes and differing uses for the area are important to the album. It is this meditating on what happened between those changes and what will happen in the future which helps create the full synthesis.
The Birl of Unmap is now home to this site.
Through the arts of geometry and music, their synthesis in numerical relationships and their further application in proportion, poetry and sacred history, the barrier of time can be dissolved and some further insight gained into past and future events … Behind the accumulation of bricks and mortar, there is still visible another layer … the legend that in former times there was a way of locating auspicious sites by which the diviner was led to the correct spot.
John Mitchell, The New Atlantis.
This is an album that is more than music; it is not merely a platform for the poetry of the deeply moving words supplied by Clare Archibald, which are augmented by the inclusion of the equally heartrending interviews of former miners from the pit, architects or former residents from its long lost village. Those words act as a site specific catalyst which I think is what holds and brought the entire project together. And I don't believe there is a suitable word or phrase that can accurately describe this meeting other than it being that same intangible reason that led Charles Jencks to build his abandoned Earth Project there. Something guided the creators of these projects to the site, but not knowing those reasons does not preclude a listener from enjoying them. In many ways it only furthers that enjoyment and adds more thought and questions.
On the track Carbide Fizz, 'Peggy' discusses her childhood memories of the site as an eighty eight year old, a story she has almost certainly told many times before. Perhaps there were moments in this particular telling that were forgotten, or embellished, or misremembered or said with an accumulated life experience that would offer a very different impression many years earlier. It makes you wonder what she would have said in those in-between moments, the years when she wasn't interviewed. Would she say something different twenty years earlier? Or forty years? Or eighty years? Each one exists and each is valid. All of those moments are part of the history of this site but wondering what was unsaid over those years, as the world changed around her, is captivating.
Of course, St Ninian's will always be the mine but it will always be Charles Jencks' ambitious project and it will always be Lassodie and now it will also always be The Birl. The history of Lassodie is now virtually gone from living memory and one day that history, much like Lassodie itself, won't exist at all. The Birl is unique in the history of this place however as it exists beyond the site, in digital and analogue form – with the vulnerabilities of change those formats hold.
The album captures single moments from something that has undergone subtle changes from past repetition, just as earlier folk songs were being passed orally and then when time allowed being recorded and reproduced with analogue recording equipment, allowing that formats its own changes, before being shared again.
This is a work of a true collaboration, that rare synthesis of music that elevates but is equally elevated by the words and contributors. The layers of sounds – music and words – physically recorded on the album, echoing the building upon and digging below of the site. And it adds thoughts, words and music created by the listener once they give it time. That is why this is such fantastic music. It allows us the freedom to put our own individual thoughts on it and when we listen we become part of the project itself. We can then tell others about it.
This is Futuristic Folk music. And it is also timeless. And it is still full of mysteries to be found.
And Birl is pronounced 'Buril'.
The Birl of Unmap is available from Full Spectrum Records (Official release date – Friday 11 February 2022) – Bandcamp
And you can catch them at Tae Sup at the Queens Hall, Edinburgh on the 27th April – Tae Sup at the Queens Hall
Grant McPhee
@GrantMcPheeFilm
Links:
@Archieislander
@MikeTruscott
@andytruscott87
@kinbraemusic
@fullspectrumrec

---
---
---