Depeche Mode have announced they will release two more collector's edition box sets on 14 December 2018.
The band's classic albums – Construction Time Again (1983) and Some Great Reward (1984) – will be available as deluxe limited-edition numbered box sets, as Sony Music Entertainment continues the band's 12″ vinyl singles project.
The first two box sets in that series – Speak & Spell (1981) and A Broken Frame (1982) – were released in the summer, and each set contains six 12″ vinyl discs, which have been mastered from the original tapes. Tracks include alternate mixes, 7″ versions, live shows and more.
Construction Time Again and Some Great Reward were both pivotal releases in the Depeche Mode canon. These albums significantly advanced the band's sound and vision, and introduced audiences to some of the most inventive mixes in Depeche Mode history while catapulting their international mass appeal to soaring new heights.
Construction Time Again marked the first time that Depeche Mode released limited edition versions of an album's 12″ singles, each containing the original mix of each track. With this and Some Great Reward, Depeche Mode's commitment to the 12″ single format as a distinct art form became even more evident.
Construction Time Again and Some Great Reward contain reproductions of limited edition versions of releases showcasing rare tracks, alternate mixes, 7″ vinyl versions, live shows and more. The Construction Time Again box includes three reproductions of limited singles which each feature four bonus live performances recorded at London's Hammersmith Odeon on October 25, 1982. The Some Great Reward box includes select live recordings from the Liverpool Empire Theatre, recorded September 29, 1984.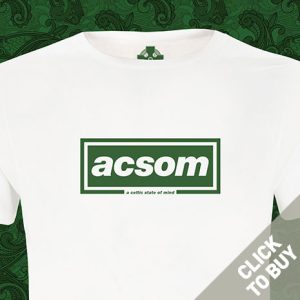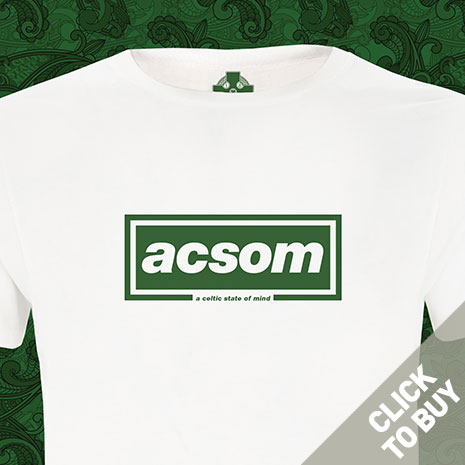 Groundbreaking 12″ single tracks like Everything Counts (from Construction Time Again) and People Are People (from Some Great Reward) became staples in Depeche Mode's live shows; the new 12″ singles box sets feature extended versions plus original 7″ mixes of these songs. Some Great Reward includes a new version of the 7″ Blasphemous Rumours EP, available on 12″ vinyl for the first time ever.
Depeche Mode embraced the power of 12″ vinyl and the avenues of innovation it opened up. The 12″ single allowed the band to explore new sonic possibilities while the physical beauty of the packaging gave Depeche Mode room to develop a sophisticated and commanding visual aesthetic. Depeche Mode used their singles discography as a means of offering left field remixes and other delights for their fans.
Each box set in the series will contain the singles from each Depeche Mode album on audiophile-quality 12″ vinyl, with audio mastered from the original tapes at the legendary Abbey Road Studios. The artwork for the exterior of each of the new box sets draws on street art iconography inspired by the original releases, while the vinyl sleeves themselves feature the original single artwork.
The Depeche Mode 12″ Singles Series will continue over the coming years, with plans to release boxes containing the singles from each of the band's albums in similar deluxe audiophile-grade collector's editions.
Depeche Mode recently completed the Global Spirit Tour, a worldwide concert tour that started in May 2017 and finished in the summer of 2018 with a pair of shows at the Waldbühne in Berlin on July 23 and 25. The 15-month Global Spirit Tour saw the band play to more than 3 million fans across Europe, North America and South America.
The track-listings for these sets can be found below. These deluxe releases will be available from the band's OFFICIAL SITE.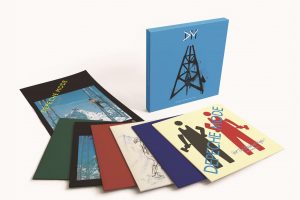 CONSTRUCTION TIME AGAIN
Get The Balance Right! (12BONG 2)
A Get The Balance Right! (Combination Mix)
B The Great Outdoors!
B Tora! Tora! Tora! (Live)
Get The Balance Right! (L12BONG 2)
A Get The Balance Right! (Original Mix)
B My Secret Garden (Live)
B See You (Live)
B Satellite (Live)
B Tora! Tora! Tora! (Live)
Everything Counts (12BONG 3)
A Everything Counts (In Larger Amounts)
B Work Hard (East End Remix)
Everything Counts (L12BONG 3)
A Everything Counts (Original 7" Mix)
B New Life (Live)
B Boys Say Go! (Live)
B Nothing To Fear (Live)
B The Meaning Of Love (Live)
Love In Itself (12BONG 4)
A Love In Itself•3
B Fools (Bigger)
B Love In Itself•4
Love In Itself (L12BONG 4)
A Love In Itself•2
B Just Can't Get Enough (Live)
B A Photograph Of You (Live)
B Shout (Live)
B Photographic (Live)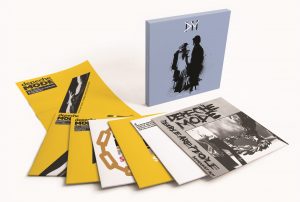 SOME GREAT REWARD
People Are People (12BONG 5)
A People Are People (Different Mix)
B In Your Memory (Slik Mix)
People Are People (L12BONG 5)
A People Are People (On-U Sound Remix By Adrian Sherwood)
B People Are People (Original 7" Version)
B In Your Memory (Original 7" Version)
Master And Servant (12BONG 6)
A Master And Servant (Slavery Whip Mix)
B (Set Me Free) Remotivate Me (Release Mix)
B Master And Servant (Voxless)
Master And Servant (L12BONG 6)
A Master And Servant (An On-U Sound Science Fiction Dance Hall Classic Re-Remixed By Adrian Sherwood)
B Are People People? (Re-Remixed By Adrian Sherwood)
B (Set Me Free) Remotivate Me (7" Mix)
Blasphemous Rumours (12BONG 7)
A Blasphemous Rumours
B Somebody (Live)
B Two Minute Warning (Live)
B Ice Machine (Live)
B Everything Counts (Live)
Blasphemous Rumours (L12BONG 7)
A Somebody (Remix)
A Everything Counts (Live)
AA Blasphemous Rumours (Single Version)
AA Told You So (Live)
LISTEN TO THE AWARD-WINNING 'A CELTIC STATE OF MIND' PODCAST: