Into Music Live Review: Hamish Hawk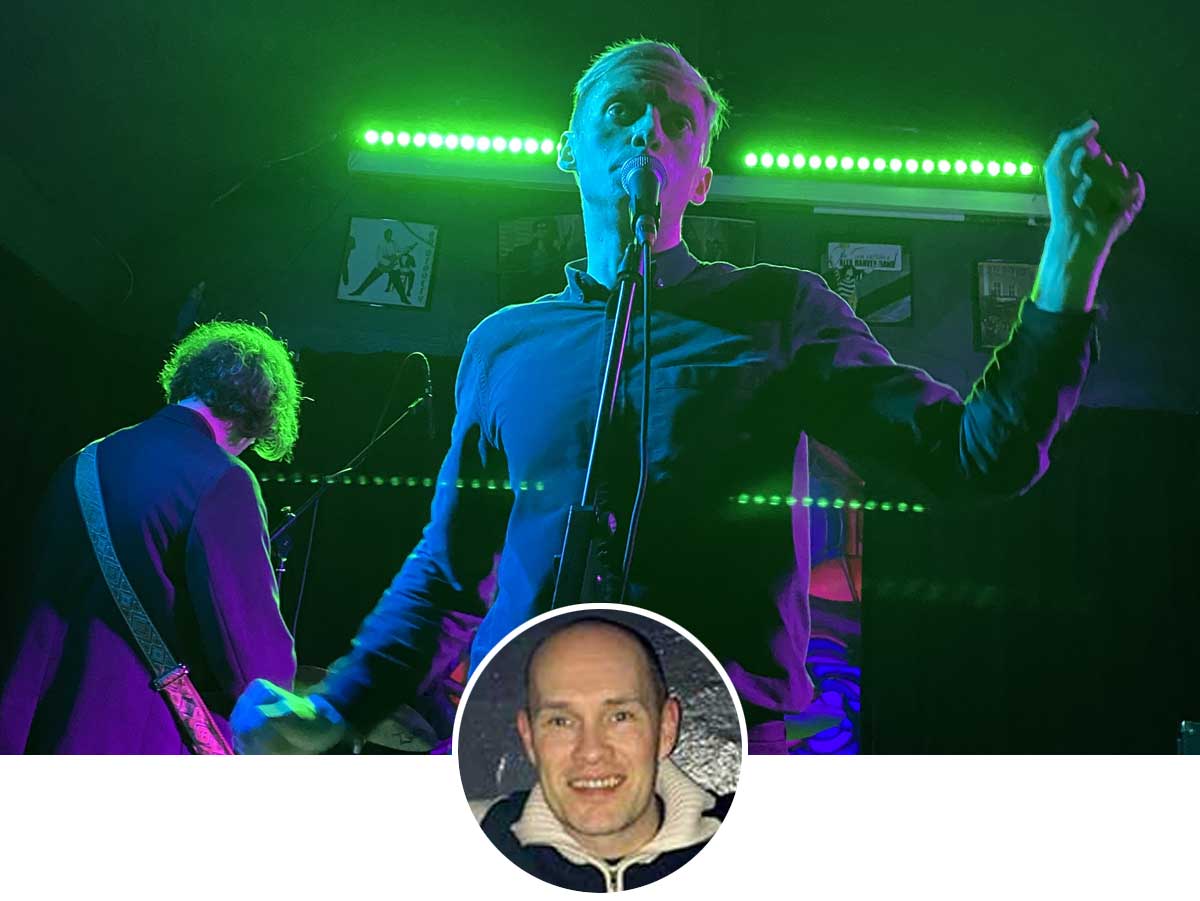 Concert: Hamish Hawk
Venue: Glasgow McChuills
Date: 21 November 2021

It isn't often a bona fide star in the making plays a small venue which also doubles up as one of Glasgow's coolest venues. But that's exactly what happened the other night when I was fortunate enough to see Hamish Hawk play an extravagant and confident show at a sold out McChuills in the East End of Glasgow. Just a short walk away is the famous Barrowland and I don't think it'll be long before Hawk is playing in the bigger room on this form.
With new album Heavy Elevator not long out, not surprisingly the set featured a number of tracks off it, including recent single Calls To Tiree which showcased, equally, the deft guitar licks of Andrew Pearson and the keyboard/organ skills of John Cashman while Hawk played front and centre stage. Ever the enigmatic performer. 
Interestingly, there are also a number of new tracks showcased which bodes well, Angel Numbers and Desperately sound the part and mix well with the likes of Daggers and Your Ceremony. The latter providing an airy backdrop of swish harmonies and pastel melodies.  
Possibly the highlight of the night was when Hawk was alone on stage to play Catherine Opens A Window. The lyrics, allowed to breathe, with just a strummed guitar to accompany the singer. The words so powerful, it was akin to reading/listening to a novel in four and a half minutes. Both equally beguiling and harrowing. 
With BBC 6 Music and others playing Hawk regularly now, some of the songs come across like old favourites despite the fact the album only came out in September. The Mauritian Badminton Doubles Champion, 1973 being a case in point, the lyrics quoting Christopher Wren singing Common People is genius. Bakerloo, Unbecoming is bold, the track really allowing the band to showcase a more expansive sound before an unexpected cover of The Jesus  And Mary Chain's Happy When It Rains goes down a storm before the set-closing, Caterpillar, rides a bass heavy groove, shredding guitar, pulsing drums and keyboards. All holding it together as Hawk wrings everything out on taught vocals. 
Keep up to date with all things Hamish Hawk at his website here. 
John Welsh
@welshjb
Links:
Twitter: @HHawkOfficial
Facebook: hamishhawk
---
---
---