Into Book Reviews: He is Mine and I Have No Other by Rebecca O'Connor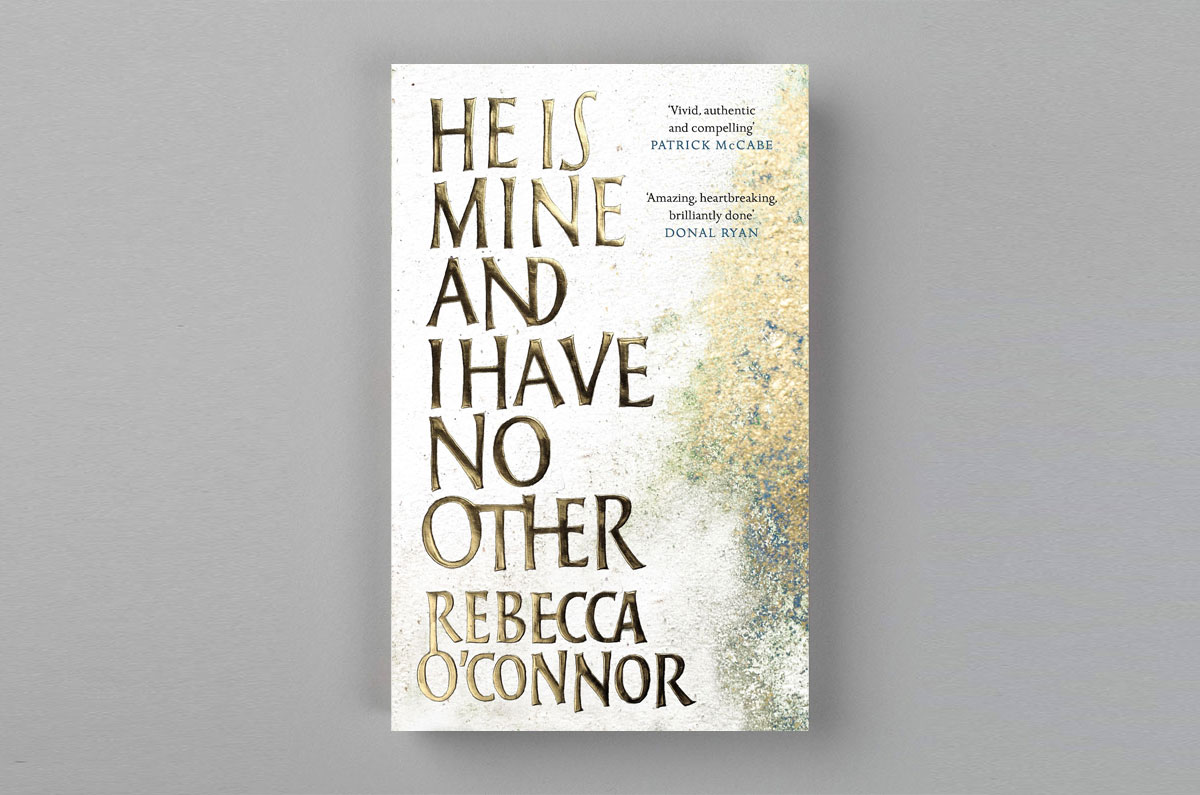 Book: He is Mine and I Have No Other
Author: Rebecca O'Connor
Publisher: Canongate
Opening with a chalk outline of a body on a classroom floor, the fifth chapter of Rebecca O'Connor's debut novel invokes the morbid seriousness of murder mysteries in fiction and forensic crime series on TV. The chapter goes on, though – as, at times, the rest of the novel – to blend these intimations of darkness most artfully with an equally arresting humour. In her first class of the day – pastoral care – in school in 1990s rural Ireland, 15-year-old Lani Devine is tasked by Sister Anne with drawing the bodily outline of her classmate Josephine, who is lying prone on a sheet of paper on the ground. We soon learn that this leads to a cringeworthy sex education lesson that evades the topic by focussing instead on 'the smell of the sex, and how important it was to wash and deodorise those areas where hair had recently sprouted'. But haunting the humour of the episode is that outline of a schoolgirl's body, presided over by a nun implicated as much by her marginality to the scene, her lack of direct action, as by any overt move.
This is just one of O'Connor's dextrous interweavings of, on the one hand, a teenager's anecdotes about her adolescent mortifications, and on the other, grisly accounts of tragic, culpable deaths. Lani's narrative of her painful adolescent experience of a first profound erotic love – for Leon, an enigmatic local boy – is counterpointed with the first-person narratives of nine local girls, from a total of thirty-five, who burned to death a generation earlier in a fire in the local orphanage, run by an order of nuns. Lani's obsession with the girls' fate cements the link between the ordinary and the morbid. More forcefully than this, it digs deep into a national culture of 'forgetting', a conspiracy of bodies unremembered, a social shroud palpable in Ireland as recently as the 2017 revelation of the 'Tuam babies' scandal.
But the sophisticated layering of plot lines ensures that the novel achieves more than mere social commentary on the evils of harsh Catholic orphanages and forced adoptions in oppressive rural Irish communities. Lani's existential loneliness in her version of Leon's adolescent 'wondering about things' is matched by the serene rapture of romantic intimacy; this fierce combination of misery and delight plays out also in the parallel narratives of the orphan girls isolated from their families and planted in the loveless, stony earth of the nuns' orphanage. Their only solace is snatched happiness with friends: short moments of brightness usually revolving around rare gifts of food, or opportunities for imaginative play and daydreams. Both are captured poignantly in, for instance, twelve-year-old Denise's account of her 'favourite thing' – making paper dolls and covering them with 'the townie girls' sweet wrappings'. The same emotional territory reveals itself in Lani's account of her grandmother, an outcast from her family as a young single mother whose baby daughter is forcefully put up for adoption by the nuns. Likewise, Lani's role as subject of Leon's male gaze both tantalises and traumatises her, mirroring and refracting the narrative arc of her grandmother's relationship with the father of her baby in a stultifying, tightly-knit, conservative Catholic community. Her active interest in learning more about her aunt Celia, the baby taken from her grandmother for adoption, adds significance to Lani's vocation for delving into the forgotten, abandoned figures of the past, 'trying to unearth something'. This drive for the ugly truth also spurs her obsessive quest to know the real circumstances of the brutal death of Leon's mother, leading to a nuanced variation on the theme of the male gaze, as Lani searches for and visualises the scenes that proved so 'transfiguring' for her beloved Leon.
The novel's lyricism is as potent as the plot, simultaneously minimalist and rich. O'Connor frequently melds compelling rhythm with the euphony of alliteration and consonance to mesmerising effect, as in Lani's description of the back garden in the opening page: 'The swing creaked slowly from side to side, the blue twine gnawing into the branch's old bark'. The artistry simultaneously rivets and transports, elevating the text from plot-driven story to a poetic unfolding and infolding of multiple narratives.
Blue slinks through the text, a liquid stroke of cool delft tone that sleekly and subtly unites scene, character and theme. It ties Lani's despair at the death of her beloved dog, herself named after the colour ('her fur was so black it looked blue in a certain light') to the bewildering defamiliarisation and painfully intense familiarity of adolescent self-awareness. Similarly, it foregrounds death in childhood – more specifically, death at the hands of others, since Blue 'was almost drowned as a pup'. It colours everything from a mother's veins to a teaching nun's chalk; uniforms to hands; book covers to the sky. It functions as a Marian thread, but equally, if not more so, a singing note of spirituality more generally and the natural world, realms that both prove fertile for O'Connor's depiction of moral and bodily cycles of decay and regeneration.
It also evokes Vermeer's Girl with a Pearl Earring and Tracy Chevalier's 1999 novel of the same title, expanding the novel's frame of reference further than, as Patrick McCabe points out, Carson McCullers's The Member of the Wedding. He Is Mine and I Have No Other echoes Vermeer and Chevalier not only in their social commentary, but also through Lani's stark focus on being seen, with all its denotations and connotations of exposure, embarrassment, and the erotic risqué as much as any risk inherent in that (ob)scene/seen state. In juxtaposing and intermingling individual personal, familial and communal stories of identity and love claimed and lost, the novel disinters voices stifled by shame, guilt and apathy. It sends out a lyrical clarion call for taking 'the risk of being seen', suggesting that a raw encounter with painful truth, whatever its hue, is always more transfiguring than avoidance.
O'Connor's bold new voice is, in every sense, a revelation; it proves her to be a master in the art of fashioning stories revealing the real.
Anna Dillon
He is Mine and I Have No Other by Rebecca O'Connor is published by Canongate.
---
---
---