Into Music Live Review: The Filthy Tongues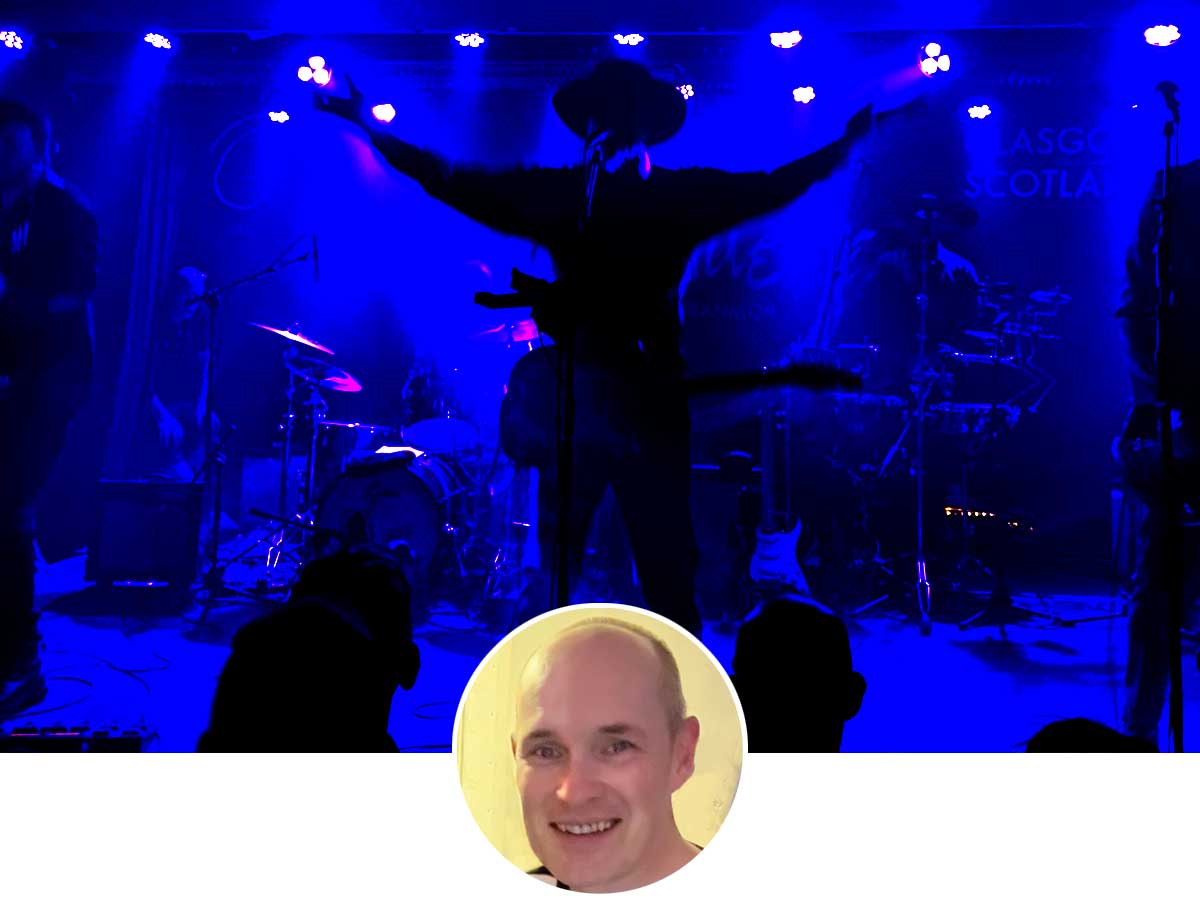 Concert: The Filthy Tongues
Venue: Glasgow Oran Mor
Date: 24 January 2023

From the moment Derek Kelly's incessantly beating, pounding drums enveloped the room, coupled with a twin-guitar attack and the spiraling, growling bass of Fin Wilson, you just knew this was going to be special. The long intro to Nae Tongues showcased the musicality of the five guys on stage and boy did they mean business.

I've seen The Filthy Tongues a few times now, but the gig at Glasgow's Oran Mor is right up there as the best I've seen them perform. The set mainly comprised songs from the first two albums (Jacob's Ladder and Back to Hell) plus new tracks from their recently released new long player, In These Dark Places. 
Early on, Gas Mask Blues, a track released during the pandemic got an airing. Singer, Martin Metcalfe, provided a quietly haunting vocal while the percussion from Asim Rasool shone through like a beacon of beat. Hitting their back catalogue, Long Time Dead went down well with the crowd and The Ghost of Rab McVie was particularly emotive in its sparseness.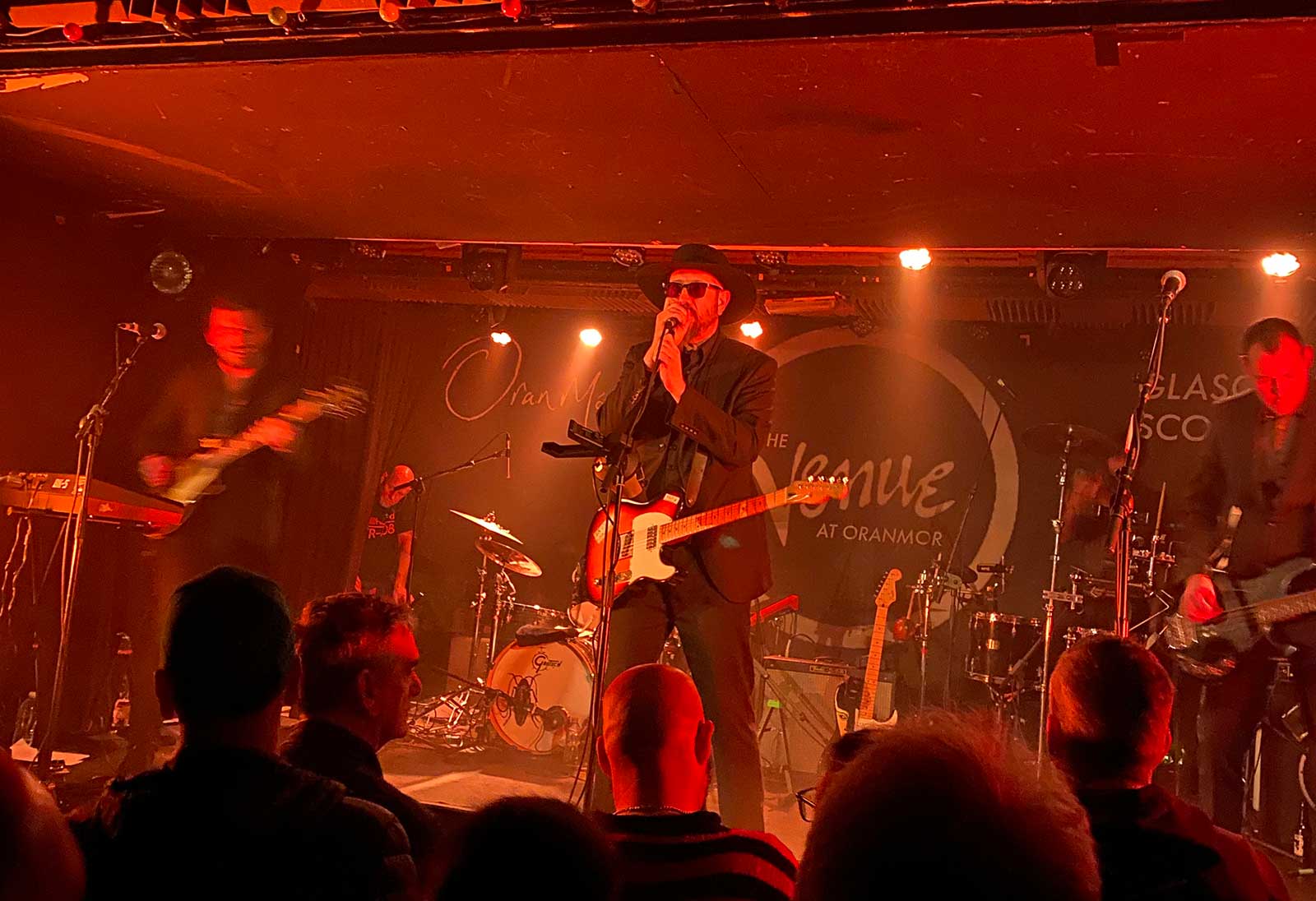 The new album is the final part of the band's trilogy of work which roots around the underbelly of Edinburgh/Leith. Delving into the disparate, the desperate, the delinquent and the dead. But, also those seeking redemption, hope and perhaps with salvation. Those three albums stand tall and are a great body of work for the band but what next? That I don't know, but whatever happens, they have three outstanding works at the heart of their canon. 
Difficult to pick a highlight of the gig (so many), but I would plump for the title track of the new album, In These Dark Places absolutely rocked the joint with Alex Shedlock's pulsating keyboards driving the song along a road illuminated by Metcalfe's arcane lyrics. A shuddering version of Crewcut and a suitably apocalyptic Jacob's Ladder brought the set to an end before the band returned for a two song encore comprising Tricky Nicky and Bowhead Saint. 
An absolute triumph of a gig from one of Scotland's best bands who were playing as part of the Celtic Connections Festival. They have a few tour dates coming up so get in quick for a ticket. Trust me, you'll be glad you did. Sign up for The Filthy Tongues newsletter via their website here and to order the new album, head to the Last Night From Glasgow site here. 
 John Welsh
@welshjb
Links:
---
---
---