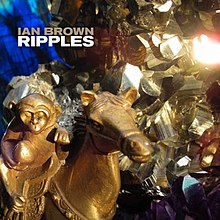 It's not a quintessential Ian Brown track in the same vein as the lushly string-laden FEAR, nor is it cut from the same atmospheric soundscape as Be There, but First World Problems is profoundly the sound of a man who has finally been freed from the shackles of a debilitating 16-year quarrel.
Sure, monumentally falling-out with John Squire fuelled Brown's fire to the tune of six albums in just 11 years (a prolificacy that could never be matched by The Stone Roses). Although the bitterness of that breakup undoubtedly spilled into Brown's solo music, it also at times threatened to overshadow the raw beauty of some of his early material.
When post-Roses output is lined up, there is no doubt that Squire's is the moth to Brown's butterfly, but there was always the feeling that the latter's wings would be clipped until that hatchet was finally buried.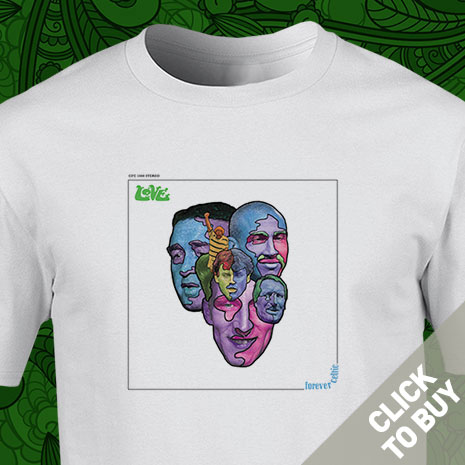 Ever since the impecunious recording sessions of his lo-fi debut, Unfinished Monkey Business, Brown has employed his richest wizardry on half-a-dozen widely collaborative albums, which all possessed a mystical quality and unique magnetism. Despite the recapturing of his rapture, Brown was constantly questioned about his former band's mooted reformation, a concept that was seemingly debunked in art by John Squire, who painted in 2009 that he had, "no desire whatsoever to desecrate the grave of seminal Manchester pop group, The Stone Roses."
A funeral and divorce later, and The Stone Roses were resurrected in what must go down as the most unlikely rock rekindling of all time. Fans yearned for a third album to complement the feature-length documentary and unforgettable live shows, but the Third Coming was disappointingly limited to just two less-than-vintage compositions.
After trailblazing the world on a series of tours, the Roses' impetus finally ran dry in 2017. It is true that, sometimes, if the light shines too brightly on a portrait, the painting can fade. Ian Brown wanted this restored action painting to maintain its resplendent gleam, and cryptically announced to a packed Hampden Park, "Don't be sad it's over, be happy that it happened."
Back to the day job and album number seven – Brown's first in ten years – which sees a return to simian imagery, with the LP sleeve of Ripples featuring a monkey riding a carousel horse. The intro of lead single First World Problems sounds like a stripped-down Loaded by Primal Scream, but a minute in and there are shades of Brown's own Set My Baby Free. Although the melody is reminiscent of this underrated track from second album, Golden Greats, the vibe could not be more different from Brown's 'jail album'.
From incarceration to yet another incarnation – Ian Brown's latest album Ripples is released by Polydor on 1 March 2019.
Paul John Dykes