It's fair to say that Richard Ashcroft's return hasn't been all plain-sailing and it has been a storm in heaven for the musician. Natural Rebel has been critically panned and then we had the somewhat bizarre TV appearances on Soccer AM and BBC Breakfast.
The former saw a social media caper about a 'bag' that fell out the singers jeans and the subsequent string of denials, the singer declaring himself to have been nicknamed Colombo – a claim rubbished by former band-mate Nick McCabe – and posting videos of himself driving to Liverpool to sort out The Coral. The latter saw him climbing couches, laying down and listing the benefits of wearing sunglasses in doors.
For those who have followed Richard for years, this behaviour is not a surprise. He's been living in his own little world since The Verve told us It Was All In The Mind and he has always had a sense of self-worth and whether you agree with his view or not, he sticks to it. It's part of the reason that The Verve where such a beautiful creation.
There seems to be two main complaints about Natural Rebel. One that it isn't The Verve and two that for all Ashcrofts proclamations of being a bona fide rock and roller, the album isn't very rock and roll.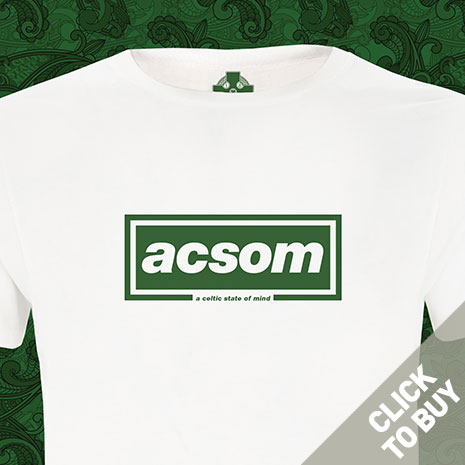 The first one is easy to deal with. If you came into this album expecting The Verve then you are a fool. Ashcroft's previous solo stuff has never tried to recreate his former band, as it would be futile. The Verve were athevery definition of a group. Every individual contributed something and that can't be recreated. Unlike Liam Gallagher, whose return saw his album easily stay as close to former glories as possible, this has never been an option for Ashcroft. Both albums are aimed at, and will sell by the bucket (hat) load, to the same audiences.
The second is not as easy to deal with as it asks the question, 'What do you believe rock and roll is? Is it a type of music, look, myth or a state of mind?' If you believe that it is just a form of devil's music then, yeah, Ashcroft's output will never tick that box, but if you believe it is a state of mind where the artist will do whatever they want to, no matter the trend or fashion, then Ashcroft can rightly claim to have that in spades and shades.
The music has all the previous solo touch points – Tom Petty, Richard Hawley, Neil Diamond, seventies Rolling Stones and a strong sense of worming melodies and song that eventually get inside your head, when he get's it right. The songs are like a beautiful building you walk past everyday going to work but it isn't until the sunlight shines on it that you realise it's beauty.
Like most of his solo albums it lacks a real dynamic change of pace that leaves it sometimes all feeling a bit on the same level. This is criticism that I also level at Noel Gallagher's solo albums. Moments of fireworks, but they all explode the same colour.
I must admit that I am the target audience for this album. The biggest disappointment that I have is that after his last solo album, 'These People', which I reckon was his strongest body of work and where he took slight risks with his song styling, Natural Rebel plays it safe and let's the strength of the songwriting do the talking.
When it hits, it hits. 'Surprised By The Joy' is Diamond meets The Style Council and the opener 'All My Dreams' rates alongside his best solo stuff and the middle part of the album is the most consistent. The album is a grower and seeps into your brain the more you listen. If you had asked me a week ago, then I would have said that this was a sore listen but it has mellowed over time. The closing track 'Money Money' is the only time that the album doesn't feel like walking in the countryside on a sunny day. It's an easy listen but I didn't expect anything else.
Kevin Graham