Into Music Reviews: St Paul and The Broken Bones + The Americans, Glasgow Barrowland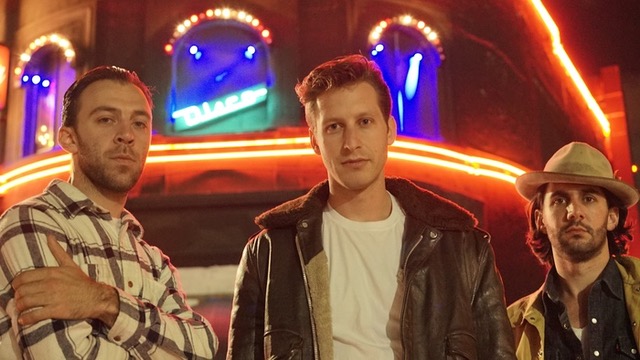 Acts: St Paul and The Broken Bones + The Americans
Venue: Glasgow Barrowland
Date: 16 November 2018
"The Americans are in the building!" and that ain't just the audaciously named support band, that's L.A. and Alabama's musical past; the blues and rock legends who recorded in the canyons and down in Fame Studios are surely with us in the Ballroom tonight brothers and sisters, and you can almost feel the zephyrs and smell the soul food, it's all so authentic!
As much as I laughed at the name, it fits them damn well and they aren't ashamed of that; The Americans are a glorious throwback – from their double denim and slicked back hair and their tales of leaving town to the ever present inflection of Bob Dylan in singer Patrick Ferris' slightly nasal twang.
​As the old dancehall slowly fills, these four handsome Californians hook everyone with the urgency of their take on the lonesome blues. It feels like The Strokes playing Tom Petty as the awesomely frenetic drummer races around his kit, adding a punk edge to the country-tinged jangle, on songs that sound like modern-classic takes on the great American rock back catalogue.
Their short set is mostly made up from latest record 'I'll Be Yours' and we are even treated to some banjo playing from lead guitarist Zak on couple of tracks. By the time it comes to a close the famous sprung wooden floor is nearly full and the crowd has been given an elementary lesson in defiant heartbreak done the American(s) way.
So, if that was the elementary class in American rock St. Paul and The Broken Bones provide the master-class, in almost all styles and genres!
Fronted by Aretha Franklin, if she came back as a white man, in a glittery, gasoline-rainbow-coloured cape; with a brass section to rival The Memphis Horns and with a wizard hidden behind stacks of keyboards, synths and organs, this is one mothership that is ready for take off to a galaxy where hope transcends fear and nothing is impossible!
Our conductor into the cosmic realms is (St) Paul Janeway – a charismatic frontman possessed of a powerful, supreme soul voice, recalling Wilson Picket, Sam Cooke and Cee Lo Green. Paul considered being a preacher before going into music full time and now addresses the concerns of spirituality and organised religion through his lyrics and often over disco beats!
The transition from seminary to stage suits him – he's a showman with dance moves but also complete control over musical proceedings; he brings each song to a close with theatrical hand gestures and during the encore he scales the speaker stacks, not once letting slip of his fearsome vocals, or of anything else, he is pitch perfect and capable of rare feats!
The band are a consistent groove machine who effortlessly shift between genres – jazz, blues, soul, funk, disco, even Led Zepp-style heavy rock with psychedelic organ drones at one point, forever changing tones and tempos to give us a richly textured sound with a throbbing heart. The mood is euphoric, an astounded crowd dance away, completely captivated, but these songs do come from a place of pain and confusion.
On 'Got it Bad' from their latest album 'Young Sick Carmelia', the Bee Gees party with Chic who then get in a heated debate with Andre 3000 from Outkast over corrupt preachers and the hypocrisy of the church. "Jesus ain't the problem but he started one" raps St Paul before moon-stepping his way over a funky trombone breakdown!
The spoils of an eight-piece band of sublime talent led by a wow-inducing soul voice capable of summoning all your favourite singers in one go (I hear Amy Winehouse and Van Morrison as much as any Stax or Motown singer) do distract us from the anger and confusion present in the songs but I think that's the message in their musical alchemy; the victory of hope over hate is an important theme in St Paul's music.
So, in the vibrancy of the form the content is uplifted, sanctified, made righteous. St Paul and The Broken Bones will take you to their own intergalactic church and heal your soul.
Cara Govan
---
---
---