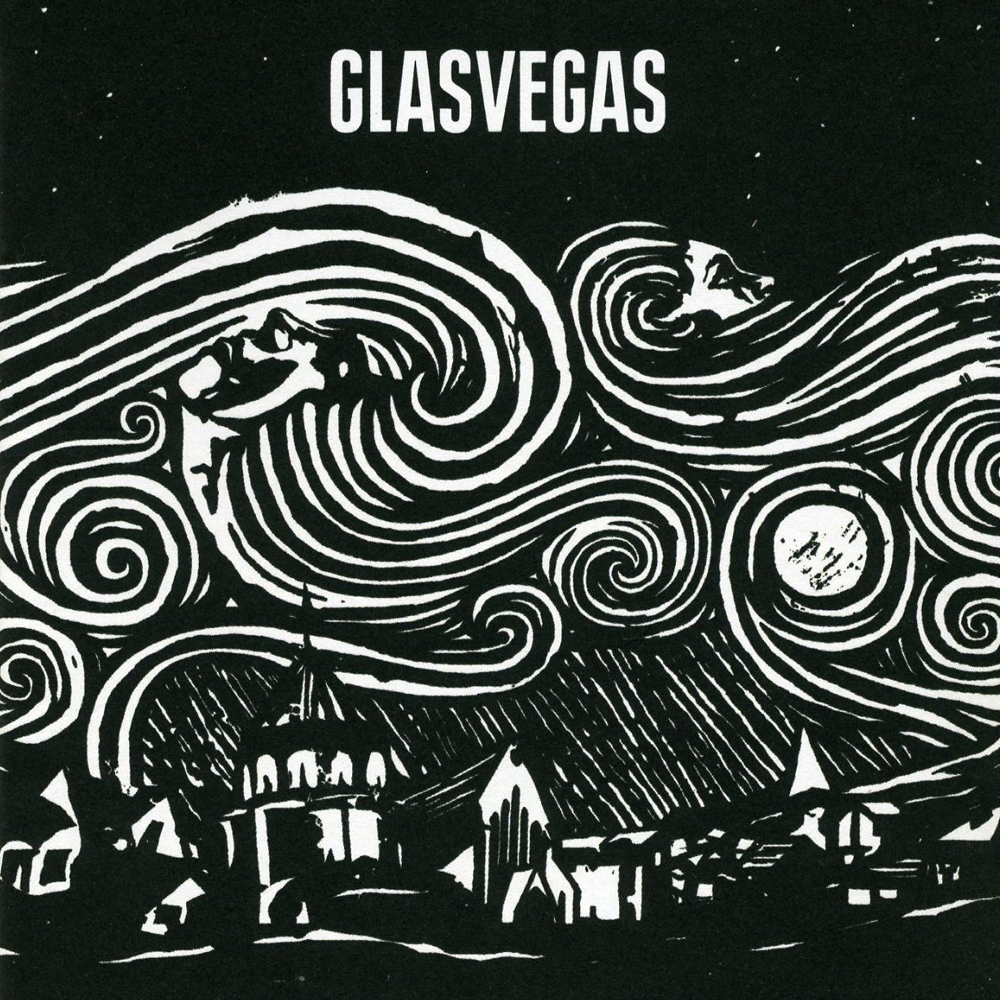 When Glasvegas released their self-titled debut album on 8 September 2008, our relationship was already at the moving in together stage. This album wasn't an introduction but was the end of the first chapter. A perfect full stop on a glorious year and a bit where I watched the band develop and grow.
That they caught a perfect wave can't be argued but to say their success was luck is wide of the mark. As they were delivered onto the beach, all in black, shades and leathers, sounding like The Velvets covering The Beach Boys via Buckfast and The Mary Chain it was all down to talent, charisma and work ethic.
Of course, luck played its part. It has to in this industry. Not many bands can call on Alan McGee, Carl Barat and NME staffer, Tim Jonze, to help them push open doors but – and this but is important – if the songs weren't up to scratch then those doors wouldn't have been opened. If the band didn't have the visual and visceral aesthetic of rock and roll and have a clear sense of identity at this early stage then they would have been nowhere. Not many bands have that assurance and get it all right first time.
Like most overnight successes it was years in the making. Getting it right by honing the craft. By making the mistakes. By learning in the live arena of basements, bars and pubs and clubs. Learn while no-one is watching but making sure that when the time comes you are the best you can be.
I first saw them in the Barfly in Glasgow. They were still using a drum machine to supplement Caroline McKay's primal drumming. James was still using the Elvis-style microphone. Due to their active use of Myspace, I knew a lot of the songs but the versions they were playing were very different to what I had heard. It was clear that they were evolving.
From then to the moment the album was released I lost count how many times I saw them but I do remember the time that I truly believed that they were special. It was in a nondescript hotel in Glenrothes.
The night before they had released the demo of Geraldine, with its frost like guitar riff that glistens in the darkest of hours, James Allan was walking about the venue with a glass Irn Bru bottle in the pocket of his suit jacket. There was a full blown fight on the dance floor as a woman battered the living daylights out of her man. So Glasvegas. So perfect. It was Fife on a Saturday night with only about twenty folk there but the band turned in the set that would be the staple of their rise.
They start with Flowers and Fitba Tops and end with Be My Baby. In between, close their eyes and believe they are The Beatles playing Shea Stadium. The Elvis microphone had gone. The drum machine had gone. All that was left was them. Giving it their all.
Once Daddy's Gone had hit they were ready. People picking up on the band at this point were getting a polished, real deal, live machine. And they were getting them visiting their towns, villages, cities on a regular basis. Into a splitter van they would go and visit places again and again. Playing to bigger audiences each time. They played Fubar, in Stirling, twice in the space of six months. Once to me and few dozen devotees. The next to sold out signs an hour after the tickets went on sale.
The album was being anticipated as landscape-changing. It was only fitting that it started of slowly and atmospherically. The opener Flowers and Fitba' Tops sets the scene and tone of the album. An album that somehow manages to capture being smothered in desolate inner cities and poverty while giving the indication of space and time and dreams. The song is a social commentary about a working class ritual, a ritual that has remembrance and tribalism at its core. Those values, held dear by those in poverty and clung to for meaning when unjust loss enters their lives. The lyrics could have been written by Weller or Heaton. The stark helplessness of a situation when no words can comfort.
The next two songs showcase James Allan's talent for storytelling and the knack of a hook. Geraldine sounds like love song until the final line. All songwriters will tell you that the most important line of a song is the last line. The line where Allan reveals that song is a social worker talking to a service user that she has just meet. A twist that the preceding minutes didn't allude to.
Then we have for me one of the greatest songs ever written. My Own Cheating Heart That Makes Me Cry is a loud hailer for help. A suicide note to pop music. The lyrics don't cut to the bone. They are bones. Bones that have been buried for years but have been mistakenly dug up and put on display. It's the final scene of a movie where the main tortured character is standing naked surrounded by police in the pouring rain waiting on the bullets to reign down on him. Songwriting at it's finest.
Lonesome Swan is a rumbling take on aging and the process when your star fades and you are no longer the warm fire in the middle of the room. The album is a distorted melodrama to everyday Scottish life. Go Square Go deals with peer pressure of having to use physical violence to deal with problems. That 'fight or flight' instinct and then the, now famous, refrain of Here We Fucking Go when narrator realises that he has no option but to fight or be disowned. That this is followed by Polmont On My Mind, which could be the direct consequence of reacting to the taunts, is no accident.
Glasvegas came to most people's attention with Daddy's Gone. The drone-pop ode to an absent father and to longing. It paints a miserable existence with a glorious chorus, which makes you think that the child is better of without the father and the let down that would have came with it. He had nothing and missed nothing.
When I first saw Glasvegas, Stabbed was a punchy number and a live favourite. The choice to record as spoken word backed by Beethoven's Moonlight sonata certainly was correct. It gives Allan's lyrics more depth and swirls the already covered themes round and round in the cocktail bowl of miserabilia.
By the time S.A.D Light sweeps into Ice Cream Van, despite all has gone before, the band's deft musical touch means that you feel cleansed and full of hope. The album closes with that warm feeling you get at the end of a hot summer's day when the sun is setting in a Phil Spector dayglow and you are sitting on a hill, overlooking the chaos of the city. Completely detached from reality.
Yeah, you wish that Ice Cream Van will never come.
Kevin Graham