Into Music Live Review: Chvrches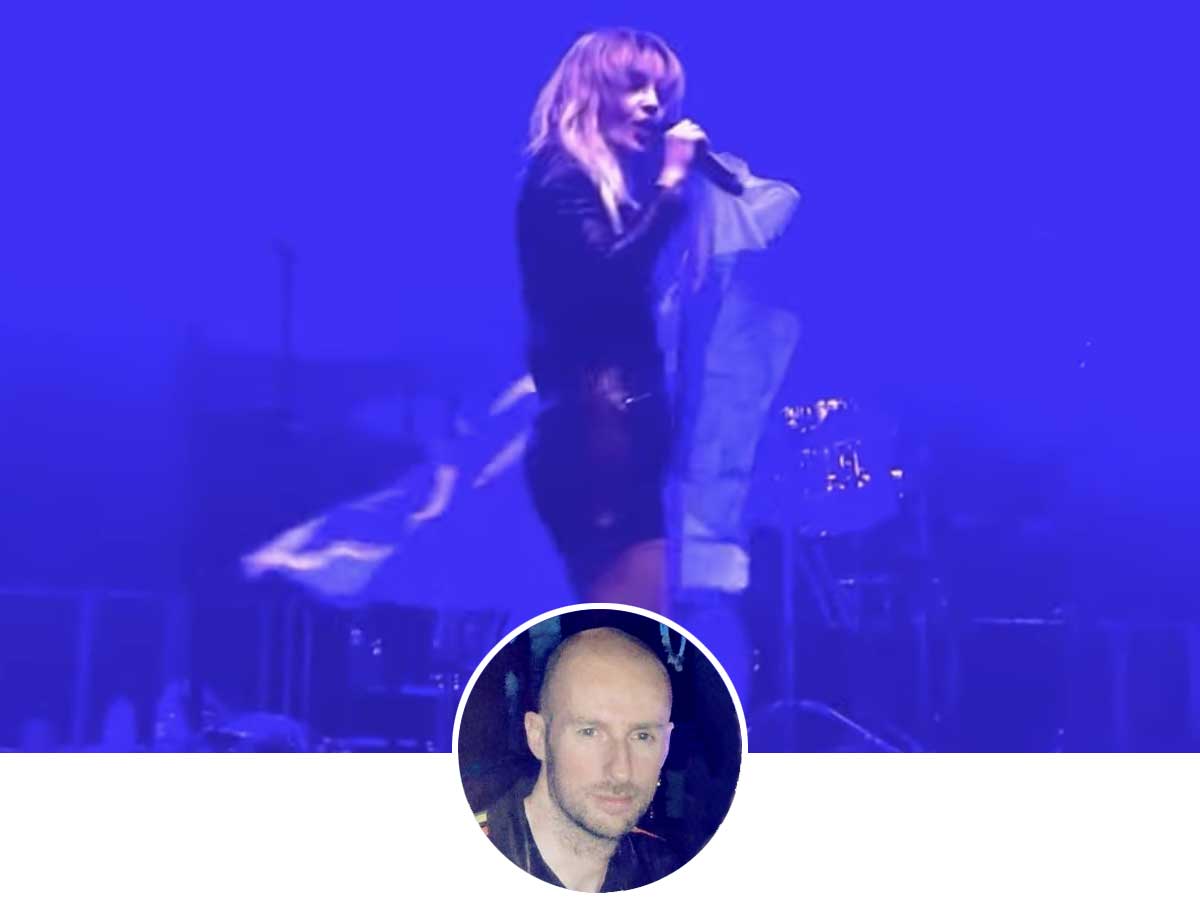 Concert: Chvrches
Venue: Glasgow SWG3
Date: 12 March 2022

Spring is in the post and being able to experience live music again is a delightful combination, the perfect medicine to see out a winter of unpredictable, erratic weather, dark nights and another whack of cancelled or postponed shows off the back of Omicron. And what better way to launch into cheerier times than to see Chvrches perform to a home crowd at SWG3 in Glasgow.
A semi-masked crowd waited in anticipation for the beefy pop hooks Chvrches have become renowned for, only to be exposed to an introduction reminiscent of 80's sci-fi horror that I later discovered was the theme music to A Nightmare on Elm Street. This was no bad thing though. It set the tone nicely for a set more diverse than anticipated, but with hindsight, made sense, given the title of the band's most recent LP – Screen Violence – released last August on EMI.
Having been around since 2011, Chvrches have become pop music masters, but their set in Glasgow, billed as being one hour long, but which ended up half an hour longer, was by no means one note. Sure, their material makes nods towards the '80s, but there is a clear contemporary stamp in there too, along with instrumentation comparable to Underworld, Rammstein, Mogwai and The Cure, the latter perhaps less of a surprise given the band recently had the honour of working with Robert Smith. A Cure set itself can be upliftingly cheerful and depressingly downbeat in equal parts, and whilst Chvrches don't quite have that contrast, they do have enough material and experience to offer light and dark, executed via a well-orchestrated hybrid of backing tracks and live instrumentation.
One of the most satisfying things about live music is the crack of the snare on a real kit, something Johnny Scott provided regularly, complementing and augmenting the other stuff going on in the rhythm section. Iain Cook and Martin Doherty flipped between guitars and synth duties, and with Lauren Mayberry's powerful, penetrative vocals, the melodies sat sweetly on top of a solid foundation, which gave the band the holy trinity of groove, pulse and hook.
The set comprised of material spanning almost a decade, a suitable mix of hits and highlights whilst also giving tracks from the new album the exposure they deserve. On a personal note, I had found 2018's Love Is Dead a little saccharin, so Screen Violence is a welcome shift and there's no doubt Lauren's encore 'costume change', made up of dousing her arms and Final Girl T-shirt in fake blood, was an arresting sight, not one you would associate with earlier material.
Mayberry clearly enjoyed the banter with the home crowd and at one point revealed that no-one could understand her during the band's last jaunt to the States. During further exchanges of patter with fans down the front, a Saltire was thrown onto the stage, which was warmly received and fitting for the first time since 2014 that they'd played SWG3, an increasingly popular venue that has been labelled by some as 'The new Arches'. Speaking of the venue, I found it the perfect size, with the sound and lighting engineers hitting the mark from the off. The lighting tech in-sync flicks and flourishes demonstrated he was enjoying the gig as much as the crowd.
The only criticism – and it's a midge-sized one – was that the song tempos felt overly-consistent. Bands to play to their strengths, but I do wonder how Chvrches would fare with the addition of a slower number amid a set packed with atmosphere and build, or indeed something super high-tempo and frantic. What's certain, though, is that Chvrches know how to entertain. They have great energy and stage presence, and it'll be interesting to see what they come up with in their next decade of synth-pop stardom.
Dickson Telfer
@DicksonTelfer
Links:
---
---
---