Matilda In The Middle by Katy Lironi – Chapter 4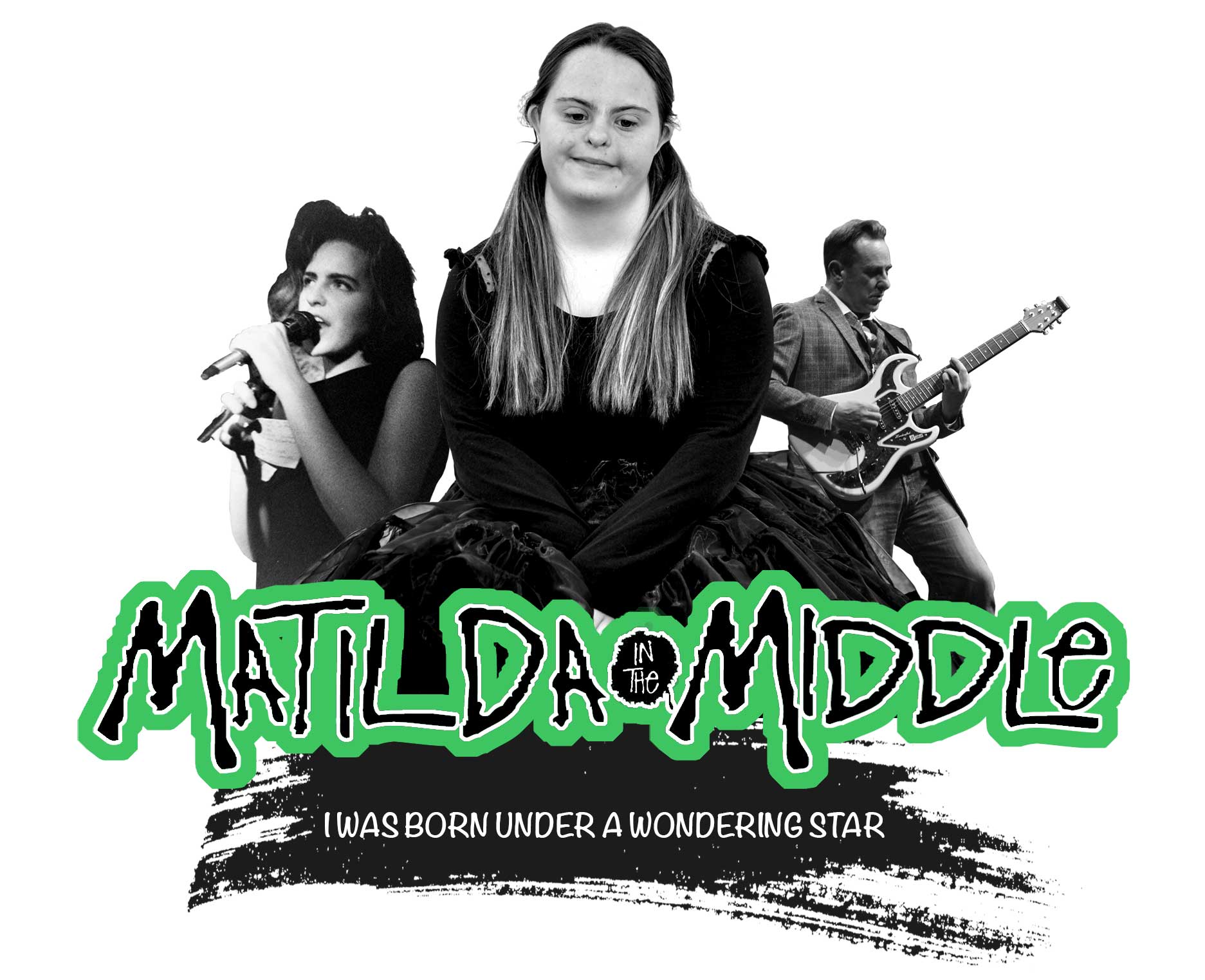 I Was Born Under A Wondering Star
There followed a few years of travelling around with Ann. After completing our Post Grad in English studies at Strathclyde University, we headed off with student work visas to America. I remember the Boston Common Summer Concerts, sitting on the grassy hill outside the boundary fence, drinking peach wine coolers listening to Stevie Wonder and Belinda Carlisle in the sticky New England summer night.
On our return back home, Europe beckoned and I have happy memories of traversing the continent on buses and trains, forehead against the window pane, watching foreign landscapes flash by, listening to a mish-mash of the Buzzcocks – Ever Fallen in Love with Someone You Shouldn't Have Fallen in Love With? The Shangrilas, The Shirelles, The Shiffons, melodic, feisty and tragic, perfect for my tinny little Walkman cassette player.
I eventually headed off alone when Ann got a job and I split up with my C86 college boyfriend, to spend heartbroken months teaching English in southern Italy, listening to my Everything But the Girl and Dionne Warwick cassettes on repeat. The less said about that time the better. Small town Southern Italy in the late 1980s was an experience best forgotten, but it left some scars and helped me discover an inner feistiness and louder voice, all the better to chastise Italian men with. Ann decided to re-join me for a year in Bologna where we wrote a truly terrible "rap" with our new pal, Mel, who would go on to become one half of Mel and Sue (Light Lunch, Bake Off, etc). We sat in the Piccolo Bar in the shadow of Bologna University one afternoon, drinking beers and penning a diatribe to the Italian male of the 1990s, deriding all things machismo and designer, in our very clunky rap which we thought hilarious.
Moschino? Che Schiffo! Mel had a pal who was a DJ and invited us to perform at squat rave, La Fabrica. Bologna at the time benefited from having the only communist commune (local council) in Italy and illegal raves flourished in what was otherwise a really conservative culture where everyone had long brown hair and wore navy blue uniforms. We got a lot of hassle for just being who we were, girls in Doc Martens, flea market coats and red lipstick, obviously dyed hair and maybe the odd stripy t-shirt here or there. The C86 thing was, and still is, hard to leave behind. The night of the gig I feigned illness and if memory serves me right, the venue burned down before the performance took place.
The constant sexist street hassle wore me down and I moved back to Scotland then London for a year, before ending up in Prague shortly after The Velvet Revolution. Finding ourselves in a flat rental with two American girls on the night we arrived, Ann and I (still together) accompanied them to their friend's gig. This led to a short lived fling with an American who, when you closed your eyes, sounded like a young Frank Sinatra! When I opened my eyes he was wearing cowboy boots and a distressed leather jacket, as Ann took great pleasure in pointing out. I also found myself very briefly playing tambourine with a newly returned Czech dissident musician, until he realised my natural affinity with the offbeat. My Prague memories revolve around listening to the aforementioned Frank sound-alike playing gigs, or serenading us on the banks of the Vltava River, and watching American bands like Mud Honey and Superchunk playing tiny little, super loud new gigs that had sprung up all over Prague. Sitting in our rented room overlooking the Charles Bridge we listened to mix tapes of The Lemon Heads, Teenage Fanclub and Dinosaur Jr. As the summer school term came to an end and so our temporary teaching contracts finished, I felt the pull back to Scotland, and so another trans-European bus journey ensued with Czech bus drivers and a mini fridge full of pivo (beer). I'd picked up only the essential Czech – Hello, thank you, two beers please. Goodbye beautiful Prague, see you in 30 years.
Previously:
Chapter 1, Pt I,
Chapter 1, Pt II,
Chapter 2
Chapter 3

Katy Lironi
@LironiKR
---
---
---