Matilda In The Middle by Katy Lironi – Chapter 6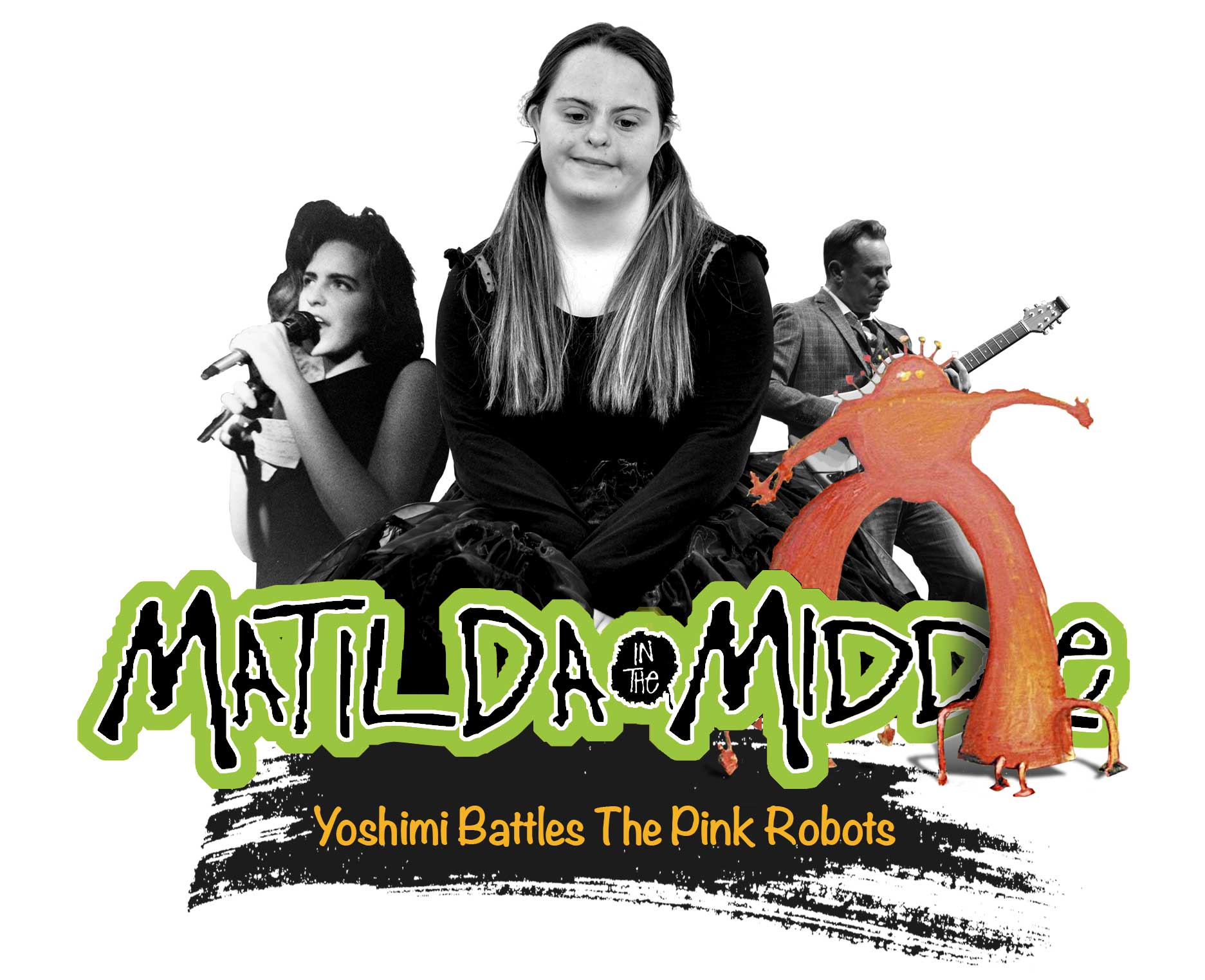 Yoshimi Battles The Pink Robots

The captain became Amelia, the one who started all this off.  In the summer of 1999 I started getting itchy feet once more. Before meeting Douglas I'd taught English in Europe and America and was feeling the travel bug beginning to pull again. To test it, I left for a month's teaching in Spain in July 1999. I spent that month exhausted in the Spanish heat, wondering why I was hanging out with a bunch of annoying twenty-somethings, waiting for a period that never came. I confided in my best friend who swiftly sent me folic acid and I drank water on nights out.
When, on my return home, a pregnancy was confirmed, we both rapidly moved from no baby plans to thinking four was a magical number. Amelia was the apple of our eyes from the moment we discovered she was in there.
Douglas and I entered parenthood pretty much the way we have gone through most of our lives together, somewhat spontaneously, accidentally. We hadn't ever discussed parenting techniques or what our plans and dreams for future children might be. We were just getting on with our own lives when Amelia made a very welcome if slightly unexpected arrival. But we really got into the parenting thing, even though I was doing my Masters and Douglas had suddenly felt the urge to leave the life of a session musician to provide for our family and undertake academic study combined with music business lecturing at Stow College, Glasgow. We had no choice but to accommodate Amelia into the tiny ground floor, one-bedroomed flat where we lived in Mount Florida, in the south side of Glasgow.
The gender imbalance reared its ugly head almost immediately when Douglas, with my blessing, was able to attend a Creeping Bent gig in Stirling as an excuse to wet the baby's head on the night after we got out of hospital. So off he went to celebrate with The Nectarine Number 9 while I lay on the couch and stared at Amelia lest she do something, anything, out of the ordinary. Like stop breathing. I watched her all night. Acutely aware of my sole responsibility while wanting to be nowhere else in the world right then but where I was. Such is life and of course that is the way it was to be.
Life took a swift veer in a strange, new direction as it does for most people when their first child is born. Amelia arrived after I'd given up regular employment to go back to university to do a Masters with the idea of devoting more time to music and writing. Hahahahaha! She arrived half way through my first year in the spring of 2000 and those first few months were pretty easy to be honest. She was a text book baby and lay outside our Southside, ground floor flat, sleeping in her pram in the sunshine while I wrote essays.
We seemed to catch the baby bug and her brother, the harbinger of chaos, arrived within 19 months and life in a one bedroom tenement became less easy going. I was continuing throughout this with my studies in Adult Education, but any other attempt at music or writing had definitely taken a back seat. Douglas had also been forced to relegate Creeping Bent to a part-time occupation while taking on full time work and study. He did a music business degree and went on to become a music lecturer at Stow, while simultaneously running Creeping Bent and earning extra money as a session musician. In retrospect I have no idea how we fitted all this in. By the third year of my Masters I realised I wasn't going to finish my dissertation and took a year out. That year was filled instead with moving to the country, getting married and being pregnant with baby number three.
I finally graduated with my MSc in Adult and Continuing Education when baby number three was six months old. I found myself at home in a small Lanarkshire village with no car and three pre-school kids. I had a brief stint as the Creative Writing Development Officer for North Lanarkshire Council, before realising that was a juggle too far for me, and stopped to be at home with the kids. No study, no work, just us and a box of noisy percussive instruments. Or in Dugald's case, my Granny's box of shiny tea spoons.
I'd enjoyed the creative aspect of my brief new job, not so much the admin side. But it gave me the confidence to set out and do something just really for me and the kids, and anyone else who wanted to join us. I started The Wee Song Circle when all mine were four and under and have been running it more or less in one guise or another ever since. It started with a few parents and kids in a village hall and became a regular weekly event as part of Sandy Kids, a local toddler group I started with a friend as a means of introducing my then pre-school daughter to what would be her primary school. I wanted Matilda to be familiar with the school and her peers and staff to understand her and her main mode of communication at that time, Makaton, a form of signed communication. Encompassing the Song Circle into a toddler group and exposing all the kids and their parents to Makaton achieved exactly that. These groups were total and utter chaos with my mum tying up the doors to the gym hall with skipping ropes to stop Matilda escaping and Dugald, second born, wreaking havoc in his attention seeking wake. Stopped me getting bored, though, and allowed me to spread its basic concept, to transmit a love of music, songs and stories to other young families, especially those songs I recalled from my own childhood. My parents may never have been board game-playing parents/grandparents, but give them a baby to hold and before you know it, they are being sung to, bounced, read to, or all three together. It brought back childhood memories and I knew this was important to pass on to my own kids. I also loved that my kids got those times with their grandparents that I never got.
Some of my mum's songs needed a little editing to bring them up to date or stop us terrifying the kids, so the man who comes down the lum, hides under your bed and shoves you in a poke, transmogrified into a friendly bat. It worked for our animal obsessed first born. The lullaby that referenced spanking if you didn't get to sleep fast enough was also airbrushed, but of course the kids got access to the non-edited versions on overnights at nanna's and obviously preferred them! My mum had a song for every occasion and I discovered I had a plethora of them stored away in the crevices of my mind and could bring them out to accompany most activities. Also at this young age we had the fun of introducing the kids to our own favourite music. Amelia's first favourite album was Yoshimi Battles the Pink Robots by Flaming Lips, which we discovered together.
They've also been exposed to a lot of The Beatles, loads of reggae and a bit too much Captain Beefheart, with Douglas coaching toddler Matilda to parrot her favourite song as Ice Cream for Crow. Of course as any parent will know, our influence over their musical tastes was pitifully short lived and before we knew it, the car radio was taken over by the sounds of Capital. Not all bad though, I have the girls to thank for an introduction to the likes of Taylor Swift, Meghan Traynor and Katy Perry.
Previously:
Chapter 1, Pt I,
Chapter 1, Pt II,
Chapter 2
Chapter 3
Chapter 4
Chapter 5

Katy Lironi
@LironiKR
---
---
---