Matilda In The Middle by Katy Lironi – Chapter 2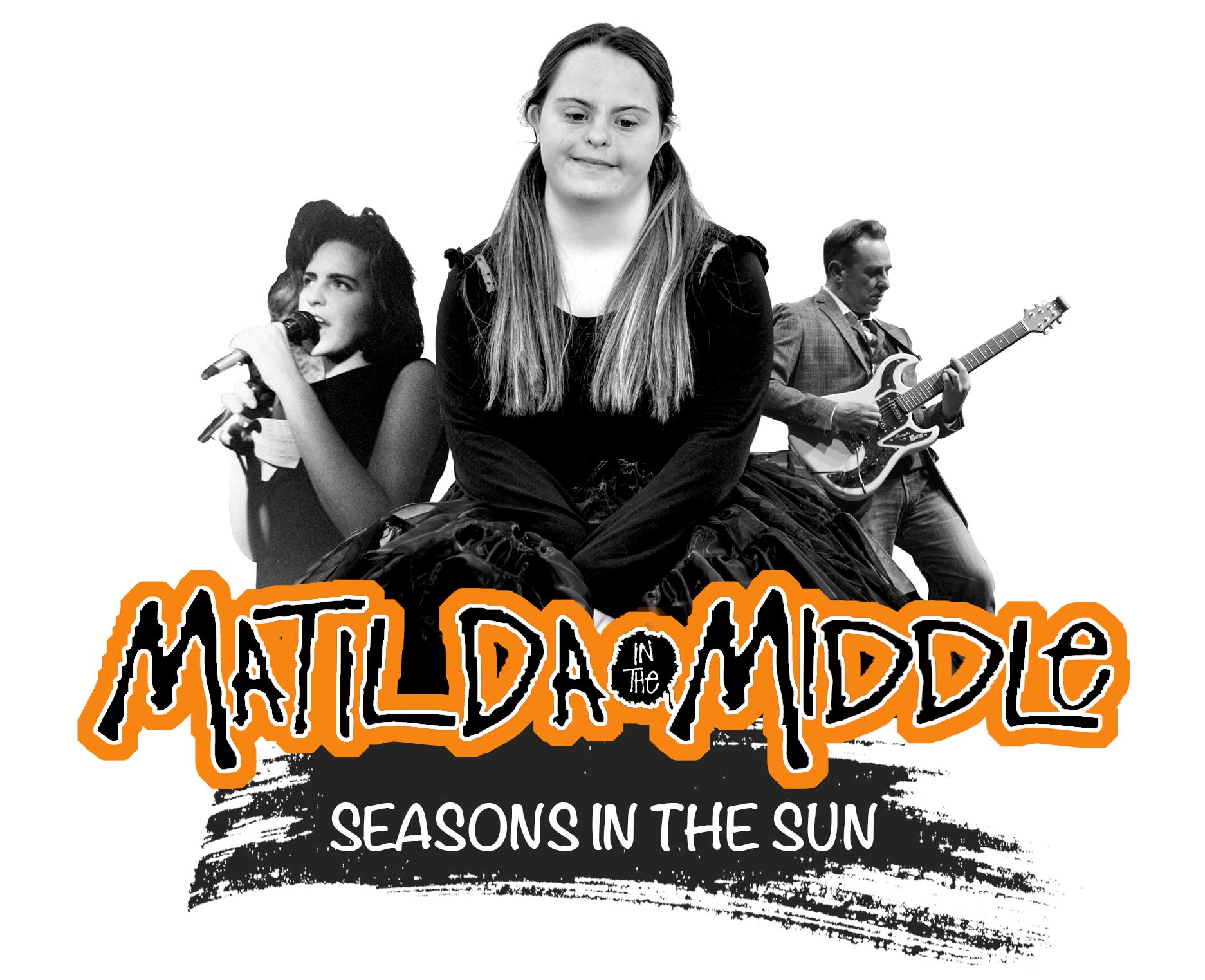 Seasons In The Sun

A Life in Music
So starting at the very beginning, when those five children were all just stardust, long before Douglas picked up a guitar and the universe sent him to knock on a front door in East Kilbride in search of a drummer, which would set off the long and convoluted chain of events that have led to us now in our present and kicked off this life on the periphery, the very edge of music, the outer hemisphere. But, nonetheless, important at every turn, and seeping into every part of my life so far. Do I have an earliest memory, as I shut my eyes and try to transport back? No. Just a conglomeration of memories and snippets of tunes from an early life in the late 1960s, early 1970s. So the tunes are inevitably going to be OK. In EK.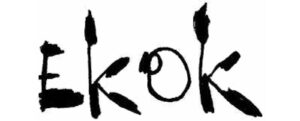 I do not consciously recall my Nanna singing to me as she sat with me, a new born in her arms, in front of the coal fire. My Nanna had been a church organist and imbued my mum with her love of music and innate musicality, something she never fostered or treasured. She just was musical, it was nothing special. She could thump out tunes on the piano for our dancing pleasure the way other mums might knit winter jumpers, the less said about the one cardie I asked her to knit me the better.  My Mum tells me Nanna sang to me but had succumbed to her lung cancer and died by the time I was six weeks old.  I do recall being sung to, strangely enough, by my dad. Another of those strange and exotic sounding wartime songs that peppered my childhood, my parents being WWII children. So we sang all the time, in the car, in the bath, I sang myself to sleep much to my brothers' displeasure – it's a Long way to Tipperary, Pack up your Troubles, Quarter Master's Store – not having a clue about the origins of these songs or the importance of them in their specific time and place. And so came my favourite, which seemed to be written and performed just for me. I think I probably imagined my dad had conjured it himself.  He sang  K, K, K, Katy to me; nightly in my memory, but quite possibly only once or twice and it stuck. "You're the only little girl that I adore…" I took it quite literally. As adults it's good to remember how important these seemingly throw away moments are. They stick, and they are what the myths of our childhoods are made of. My Mum whistled and sang constantly. If I woke in the morning and my mum wasn't whistling, I panicked that something catastrophic had happened. I could lie in bed, festooned with a nylon, 1970s orange bedspread, sticky in my nylon pyjamas, day-dreaming an entire traumatic story, sobbing myself into near hysteria, all because I couldn't hear my mum whistling. This could often end in an existential crisis and the overwhelmingly huge question – What happens when the world ends? The question was so enormous it would divert me from the trauma of silence (no whistling mum) into a swirling whirlpool of chaos –
What will happen? Where will we be? Who will be there? Will I see my dead Uncle? My dead Grandad? Killed when they went out for country drives. Does everyone die in a car crash?
By the time my mum came in and threw open the curtains and the window in my tiny bedroom, shrilly whistling away, I would be an anxious mess, declaring that I didn't love my family anymore and demanding to know exactly what would happen when the world ends. My mum was a Scottish mum of the 1970s – pragmatic, no nonsense, but lots of fun. However, she didn't pander. You won't be here, so you don't need to worry about what happens when the world ends. Conversation closed as far as she was concerned.
Cue further panic –  Where will I be?? Where will you be??
I was all of six years old and I conjured drama at every turn. Nothing has changed.
Mum also seemed to know a song for every occasion and I used to challenge her by firing off random words for her to magic songs out of. Curtain! Spoon! Once, as I was opening the car door for her she burst into "Open the door Richard!" My name's not Richard I said. She laughed and continued with her song. There was a stream of strange and lovely songs that I learned by heart for Hallowe'en guising – My Dame Has a Lame Tame Crane, Mares Eat Oats, something about a baby's dimple, as well as the party favourites; My Mum's branch of the family's "Inversnecky Store" and my Dad's fabled renditions of "Paddy McGinty's Goat",  later supplemented by the long and winding "Court of King Caracatus" which I happily duetted on, and the racier and much much more mortifying "With my Hands on Myself" and "The Dogs' Meeting".  My Dad was less a traditionalist and more a showman, a lover of music, especially traditional jazz, a passion my parents share, it's, nonetheless, my Mum who's the musical one, playing the piano by ear for all our birthday parties. My Dad's 'skill', one he unfortunately passed on to me, is his uncanny ability to find the off-beat when clapping along loudly to any music. He is an enthusiastic listener and party performer.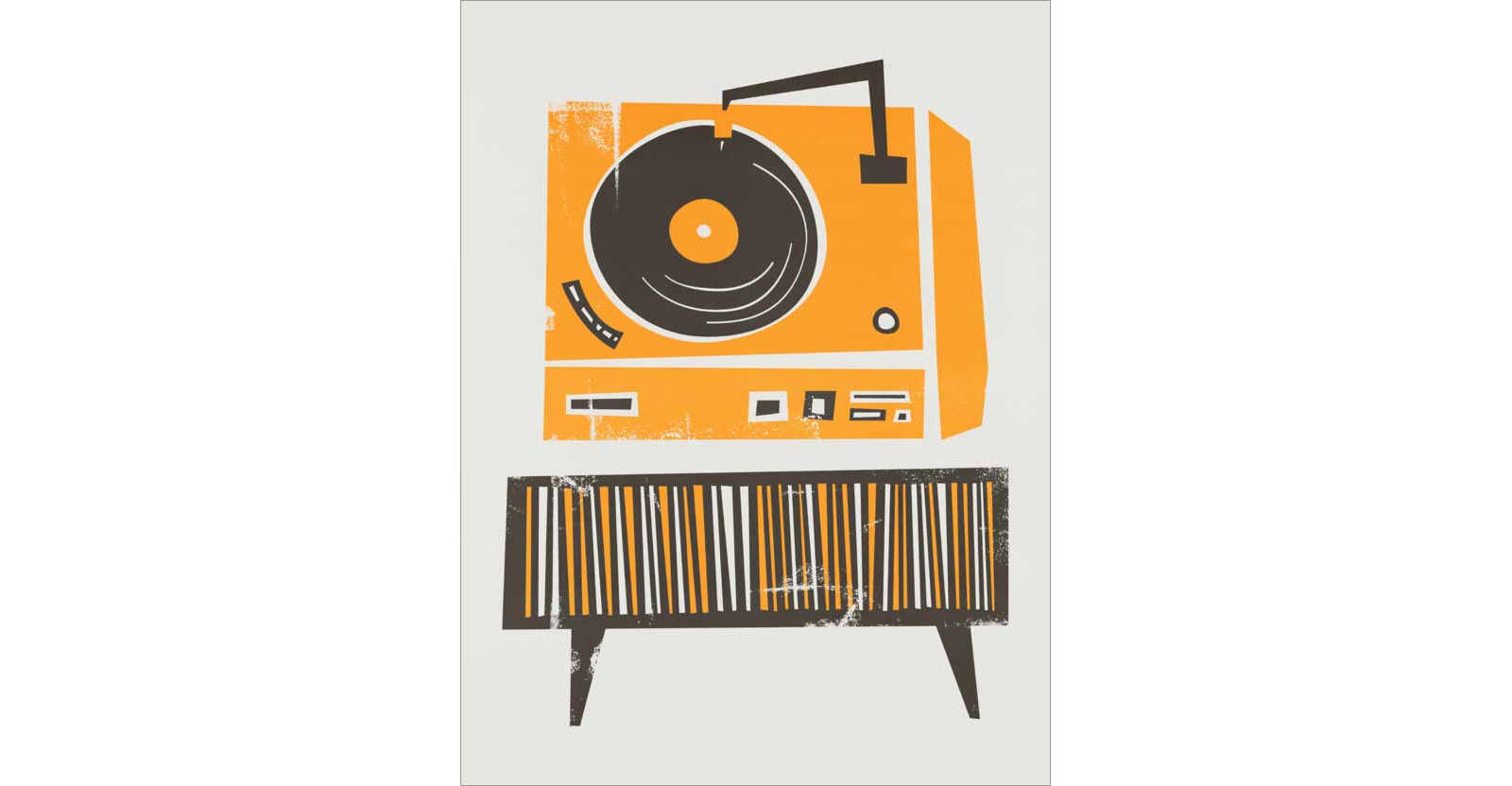 As kids we had a wee portable record player in the living room where we listened to my parents' old 78s. We had a favourite one each, to be played on special, dancing/wrestling/jumping around weekend evenings. Mine was a 1956 classic "Cookie's Going to Marry Me", my brother Graham's was Lee Marvin crooning "Under a Wandering Star." Maybe Stephen had outgrown having a special '78 by then as I can't recall it. Soon he'd move on to Yes and Led Zeppelin, in my memory anyway. Thursday nights were exciting once I was old enough to stay up for Top of the Pops. Not as exciting for my brothers when I insisted on dressing up and emulating the Pans People dance moves in front of the telly. Chuck Berry playing My Ding-a-Ling is my earliest TOTP memory, easy to sing along to and rumoured to be rude, so all the more interesting for that. I also recall intensely annoying my brothers with my atonal rendition of  Stealers Wheel "Stuck in the Middle With You" complete with random guitar strumming.
Aged nine, I cut out a photo of Kiki Dee from my latest TOTP album where she duetted with Elton John on "Don't Go Breaking My Heart" and took it to the hairdresser to get my hair cut in the same style, crying uncontrollably when my shorn locks hit the floor and the resulting thick short bob did little to transform me into Kiki. It did break my heart. Years later I would turn my head upside down and chop randomly, in an attempt to create a Kim Wilde look. That didn't work either.
As I grew, music came along for the trip. As the third child, with 2 musical brothers up ahead, I had an endless supply of their music to be influenced by. The Sweet and Slade are some of the earliest I remember, probably from very early primary school, Wig Wam Bam was a personal favourite. These were closely followed by Alice Coopers "School's Out" album, with a pair of paper pants round the album sleeve. Or did I imagine that?
There was also the aforementioned Yes and Led Zeppelin, The Who, and very quickly, as late primary school kids, my brothers were heading from our new town suburb into the Glasgow Apollo for their first gigs. At the same time they were doing paper rounds to save up for their first instruments, a drum kit for Stephen and bass guitar for Graham.
A few years younger, I was lured by the gleam and glam of The Osmonds, buying Little Jimmy's "Long Haired Lover from Liverpool" with a 50p record token from Boots. Other favourites included Wizard's "See my Baby Jive" given to me on my eighth birthday. Progressing  inevitably on to LPs, The Bay City Rollers Definitive Collection, was one of my first. This was swiftly followed up by Paper Lace's "Paper Lace and Other Bits of Material." To my mind this was a classic and Billy Don't Be a Hero reached out and stroked all the tragic drama that my hungry 8 year old imagination craved. I also adored Terry Jack's "Seasons in The Sun". Tears springing unbidden at the opening chords, especially when my brother told me the singer wrote it when he was dying. Perfect. This brother also tormented me for years by singing "Hey Fatty Boom Boom" to me at every opportunity. In my memory it was always sunny and we were always outside playing, flares and hair flying free in the wind. An unrestricted, unfettered childhood. Without the opportunity to sit glassy eyed in front of an endless supply of on-demand TV, YouTube videos, games consoles, tablets, smart phones. Blah blah blah. What did we do?
We played out in all weathers, we read and read and read, for hours and hours and we sang songs, playing the same single over and over and over again. We never ever missed TOTP and we never ever missed the chart rundown on a Sunday night. We recorded it onto tinny little tape recorders with an external mic where we could do our own DJ intros. Or maybe that was just me. We could do rudimentary editing and cut out the noisy prog rock that littered the charts and spoiled the ruling glam fest. Each week had the same shape and so our lives were moulded by music and stories and outside space. Is childhood really so different these days?
And so the years rolled by. We moved house and the outdoor playground of a glen out the back door and a Wimpy cul-de-sac out the front was replaced by a main road and no pals. It was my last year of primary and I felt isolated. Two things happened to save the day, I made a new friend and I fell in love. A love that would last for a long, long time. I queued round the corner at the ABC in Glasgow for my first sight of him and I was not disappointed. I first saw Grease with my new friend Clare and both our mums. For some reason we wore shirts and our Dad's ties, it must have been a fashion at the time. Anyway, it didn't mar my overawed enjoyment of the film and of John Travolta specifically. It was possibly an obsession, one that grew even though I had no video recorder to re-run that moment in the film when he first appears outside Rydell High, looking over his shoulder with the cigarette dangling from his lips. It was re-run in minute detail in my mind and in the hours Clare and I spent in her room, tinny tape recorder at the ready, acting out the entire film and singing all the songs over the soundtrack. Innocent bliss.
My record collection grew. I had the Goodies album. Who knows why. I bought The Beatles' Revolver with one of those record tokens and my brother swiftly offered to swap it for a Haircut 100 album, realising I'd probably bought something good accidentally. The Sweet and Slade albums had eventually come my way and I'd also supplemented them with a Showaddywaddy best of. With a new house came more space and more stuff, a Bush "music centre" complete with smoked glass lid was installed in the new living room and the portable record player eventually made its way into my bedroom, as did many of my brothers' vinyl cast offs. John Travolta gazed down benignly from my wall, a life sized poster purchased in ecstasy from Gerona airport on the way home from a family holiday, almost in tears, my excitement at finding it was so great. As I stared, mesmerised up at John, the soundtrack was a messy mish-mash of hand-me-down –
"I'm a boy I'm a boy, but my mum won't admit it … I was born with a plastic spoon in my mouth … Is she really going out with him, is she really going to take him home tonight? I don't like Mondays, tell me why? I don't like Mondays…"
Bob Geldof soon supplanted John Travolta as the object of my affection and years later I was to develop a liking for spending Friday nights at the Queen Margaret Union at Glasgow Uni where I would see many of my favourite bands live. The Boomtown Rats included.
High school beckoned at the end of the 1970s and as the 80s got into full swing I discovered all manner of bad fashion. The hair was highly tonged, the trousers were baggy and sheer or denim and breath defyingly tight, the coat was known as a blanket. But music, I think, saved the day. My first and last Apollo gig was to see OMD with Clare and her big sister. I was 15 and Enola Gay was a big hit. I had a brief first boyfriend who was into Meat Loaf. That was never going to work out. He was learning to drive and would pick me up outside my parents' house with his dad in the passenger seat, me in the back and Meat Loaf blaring on the cassette player as we travelled around the outskirts of East Kilbride. Him, practising three point turns and his dad bellowing at him over the lusty sounds of Meat Loaf.
My next teen boyfriend was into reggae and I was happy to slot that in alongside my penchant for Madness and school disco ska. The Olympia Ballroom in East Kilbride (later to be known as the feedback capital of the western world!) staged reggae all-nighters, and at 16 that seemed like a good place to spend the odd Saturday night, listening to Black Uhuru and Misty in Roots. The other option was Crystals disco, Sunday alternative night, dancing to Talking Heads' Road to Nowhere and Hey! Elastica, The Human League's "Don't you Want Me?",  Tainted Love by Soft Cell. We were never off the dance floor. My high school best friend and I knew discos were for dancing with your pals, ducking from the boys who hit you on the arm by way of asking you to dance and then stood in front of you shuffling their feet. "I'm dancing with my friend!" bellowed above the music was taken as the worst possible insult to the 1980s Lanarkshire teen boy. You could possibly be branded a tight bitch, or seemingly worse, a lezzer, for daring to turn down the offer of a shuffle with a sta-pressed dressed, anti-conversationalist, teenage boy who'd possibly sat behind you in Latin for a year without acknowledging you. These insults didn't bother Pascale and me, and that perplexed and annoyed them more than anything.
Music means a time and a place and an atmosphere. Holidays are the backroom of the corner bar in L'Estartit on the Costa Brava, flirting with Spanish waiters and dancing to D.I.S.C.O by Ottawan, Funky Town by LIPPS INC, The Sugarhill Gang's Rapper's Delight, and Madness One Step Beyond. Play any of those songs and I am transported, Fanta Orange (later supplemented with some vodka), in hand to the hot, dark, wee, sweaty disco-lurking beyond the pool table in the bar where my parents spent their holiday evenings, singing round the piano with a group of Scottish and Welsh holiday friends. I was 12 the first time we holidayed there, dancing all night to those disco classics, finding myself in the foreign-ness of it all.
Christmas is putting up the Christmas tree to the strains of Jim Reeves, our one and only Christmas LP. Hey Senor Santa Claus is all it takes for me to picture my dad, halfway up a step ladder with an armful of not-quite-working fairy lights in his disgruntled arms.
Car journeys to visit my gran in Fife in my dad's Hillman Hunter are characterised by the singing of the same old post war classics that every family of a certain era sang on pre-DVD/iPad fuelled journeys. Didn't they? She'll be coming Round the Mountain, Quarter Master's Store, Pack Up your Troubles, You'll Never Get to Heaven….etc, etc. And so, far away in the future, as soon as the portable DVD batteries run out on the 6 hour marathon trip to visit my sister up north, I will insist my kids all sing these songs. It's got to be good for them, hasn't it?
School Christmas dances, in between the Dashing White Sargeant and Strip the Willow, are reminiscent of the Slosh, always danced to Dan Hartman's Instant Replay, while regular school discos involved ritualistically dodgy actions to Michael Jackson's Blame it on the Boogie, lots of Madness and general whirling to Kelly Marie's Feels Like I'm in Love.
As I moved through my teens I like to think I got a little bit more discerning, but again, a lot of what I was listening to was circumstantial, basically found lying around my house. So, as well as raiding my parents' record collection, (stored in a fabulous orange plastic U-shaped contraption, one for singles and one for LPs, lost to ebay now I fear), I was also still the receptacle for my brothers' cast offs. This gave me a cross section of Frank Sinatra, Peggy Lee, Diana Trask (queen of country soul?), Simon and Garfunkel mixed in with Aztec Camera, Orange Juice, and from my own collection, Bob Marley and UB40.
My brothers resorted to a bit of straightforward education, buying me some David Bowie, The Buzzcocks and New Order for birthday presents. They were also both constantly in bands, so as well as having to put up with regular band rehearsals in the two bedrooms bordering mine as I studied for my O'Grades and Highers, I was going to see them play gigs from the age of 15. There was a time I liked looking older for my years, and getting into Maestros with my mum to see my eldest brother Stephen playing with one of his bands was easy.
A stream of musicians made their way to our front door. In the days before social media, they literally turned up and knocked on the door. Many, many years and musical adventures later, I even ended up marrying one of them. Douglas made the long bus journey from his small village in rural Lanarkshire to the suburb where Stephen had a bit of a name as a drummer, in a bid to recruit him for his schoolboy band, Article 58. The door was answered by my Mum holding my new baby sister, a child of the 80s and so burdened with many bad musical memories. She was putting up with full band rehearsals from babyhood. My main memory of that time is struggling to learn French vocab while two different bands rehearsed outside my door, and carrying coffees and biscuit tins up and down the stairs. The only time I got close to being involved was when one of their band members asked my brothers if their wee sister could sing. It was well known that I loved to, but, no, I couldn't. A standard family joke. I was keen and Graham agreed to audition me in the living room one day. Needless to say it ended in tears and it would be a few years yet until I eventually got my turn.
Meanwhile I busied myself becoming familiar with Sylvia Plath, George Orwell and Albert Camus, writing stories, diaries and torturous, teenage, angsty poetry. But no reading or writing is ever a waste of time, as my later teenage years were soon to reveal.
Previously
Chapter 1, Part I
Chapter 1, Part II
Katy Lironi
@LironiKR
---
---
---