Into Music Reviews: New Albums December 2022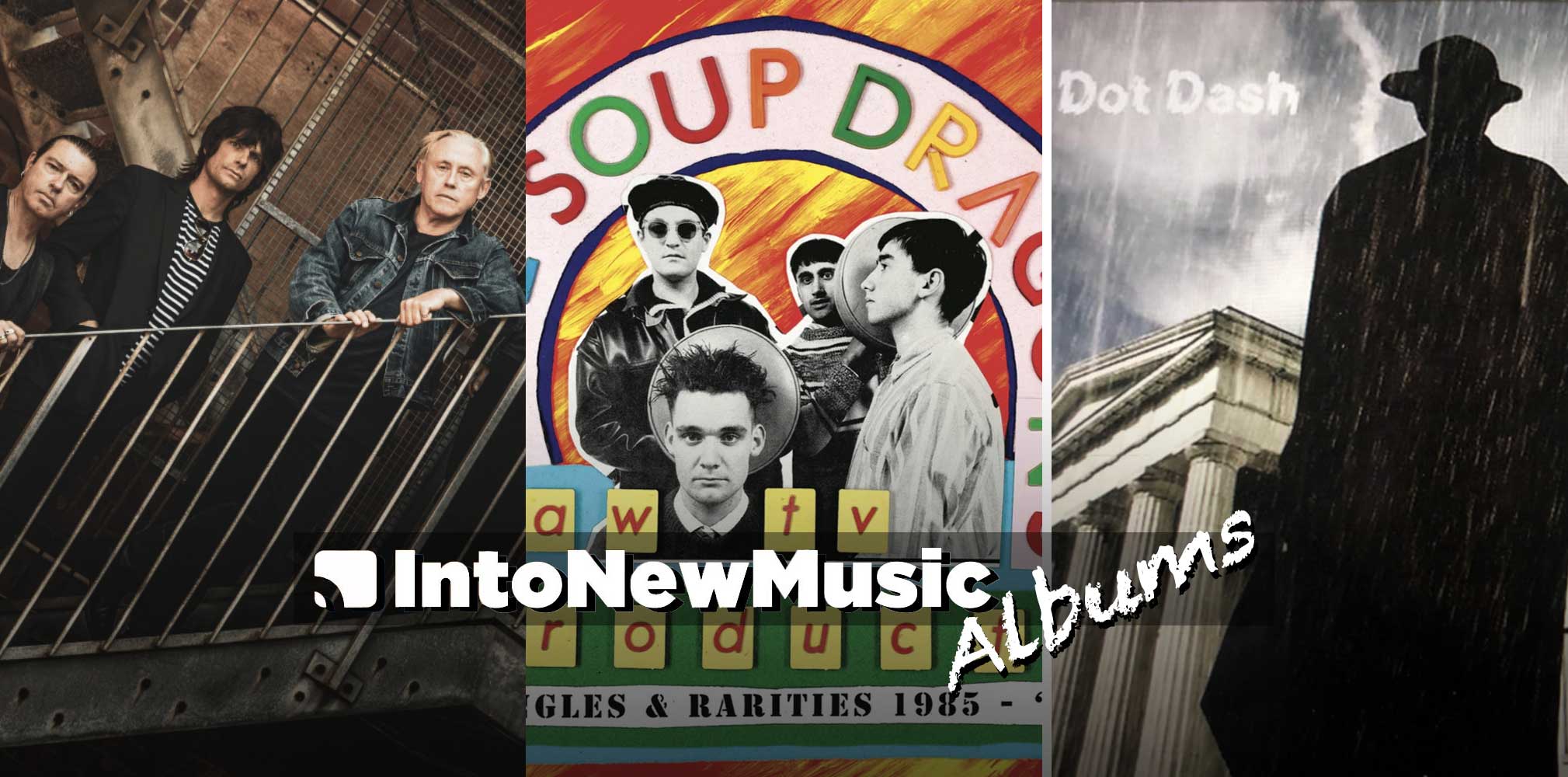 Well, as my old man likes to say, "Jeez, it's bloody baltic!". And so it is. So what better way to banish the cold weather than to listen to some great new tunes/records that have recently been issued. Read on for some choice belters that Into Creative highly recommend.
Artist: Spear of Destiny
Album: Ghost Population
Label: Eastersnow
For a band that have been going now for 40 years, it really says something that Kirk Brandon and co are still able to produce fresh, invigorating music as we hear on Ghost Population. their 15th studio album.
What's the secret of their enduring appeal? Well, they continue to write killer, anthemic tunes, the band members are well established and musically feed off each other. They are known to leave nothing at the door when on stage and they continue to attract fans both old and new.
Shine is an assured opener. Brandon's vocal is slightly restrained while bass, drums, guitars and keyboards do just as the song title suggests – they shine (and shimmer). Clarion Call is underpinned by thumping drums and a hypnotic bass line, the track consistently threatening before a haunting saxaphone comes in alongside Brandon's vocal, typical Spear of Destiny.
By all accounts, Pilgrim has been going down a storm on the band's current U.K. tour and it's no surprise. It's a heavyweight track which, apparently, is autobiographical as are some of the other tunes on the album. The band, though, do change it up on Ballad of the Dog, a sea shanty song based on the true story of a piratical burial at sea!
Elsewhere, Waster is a scuzzy rock and roll, dieselesque growler. A real highligh. Whereas You're the Only Thing sees Brandon look back, contemplating life and the passing years. The music, again, on point. Bread and Circuses is right up there with lyrics firmly pointed at our political leaders and the evident social injustices they are creating.
After 40 years, Spear of Destiny show no sign of slowing down. They have an insatiable appetite for playing live and producing new music and this album, in my opinion, is their best in years. Incidentally, the band played Glasgow Tiffanys 40 years ago on December 19th 1982 and this week they play Glasgow King Tuts on December 15th and Dunfermline's PJ Malloys the following night. Get along if you can.
For more details on the album, head over to the
Kirk Brandon
website
here
.
……………………………………………….
Artist: Dot Dash
Album: Madman in the Rain
Label: The Beautiful Music
The Washington D.C. trio are back with another stunning offering with the exquisitely named album Madman in the Rain.
With seven albums in a reasonably short period since forming in 2010, don't be fooled into thinking that the band's name (inspired by the Wire song) will reflect the proto-punk sound it might suggest. No. Dot Dash are more acclimatized to old school indie, curated with guitars, the sound of pastel colours, the smell of summer and the wistful thoughts of those that still dare to dream.
The opening salvo of Forever Far Out and Space Junk, Satellites showcases the band at both ends of the spectrum. The former's jangled and busy guitars set the pace for guitarist/vocalist Terry Banks to drive the track along. A real feel good track, whereas the latter song is a bit more laidback. Banks' vocal hits the high notes while some cool synths come in and out to great effect. Indeed, Tense & Nervous sees that synth sound in even better fettle and really to the fore.
The album title track is a song that gets better with each listen, while the guitar hook in Airwaves has a more than passing resemblance to New Order's Age of Consent, and it's all the better for it!
It's been 4 years between their last 2 albums (predominately due to Covid) so it's great to have new music from Dot Dash. 12 songs of solid consistency, elements of The Byrds, Postcard Records and much more. This is an album that deserves to be heard.
……………………………………………….
Artist: The Soup Dragons
Releases: John Peel Sessions (24/02/86 & 06/01/1987) & Janice Long Sessions (01/09/186 & 30/06/1987)
Label: Precious Recordings of London
Let's get down to business, these releases are well overdue and they provide an absolute treasure trove of musical wonder to listen to.
As soon as the needle hit the vinyl and the chords of Too Shy To Say filled the room I was transported back to my teenage bedroom when Peel and Long were a staple of my life, as were the bands they played, including The Soup Dragons. Each 10″ slab of vinyl comes with four tracks from the aforementioned sessions and are accompanied by sleeve notes from each band member (Sean Dickson, Jim McCulloch, Sushil K Dade and Ross Sinclair). These sleeve notes are filled with great stories, including their first ever gig (at the infamous Splash One at the request of Bobby Gillespie), rehearsing in Berkeley Street, their musical evolvement and the vagaries of travelling down to London to record these sessions.
For the 2nd Peel session, each band member chose a favourite track from a group they loved and then recorded it so we get covers of The Go-Go's, The Who, Jimi Hendrix and a six second version of The Red Crayola's Listen to This!
There's a real power to these recordings, particularly on the 01/09/1986 Janice Long session. The tracks and intense and perhaps from a time when the band were settling into a forward-looking focus towards their first album. Lindy's Realised and The Same Old Story also sees Joe McAlinden (later of Superstar/Linden) add violin which brings an extra dimension to the songs.
Can't Take No More would eventually be released as a single and was a hit in the indie charts at the time while Cow Nest is released here for the first time on vinyl.
A fantastic collection of music for every old/new
Soup Dragons
fans to check out. Each 10″ vinyl comes with a set of bespoke postcards which just adds to these releases and certainly adds to the growing and impressive back catalogue released to date by Precious Recordings of London – check out there Bandcamp page
here
for full details.
…………………………………………………
John Welsh
@welshjb
Links:
@SonicPRMusic
@kirkbrandon
@ProtoRetro
@WallyTBM
@PrecRecs
@HiFiSean
@jim_mcculloch
@RealifersRoss
---
---
---