Orienteering by Docken Leaf for Tiny Changes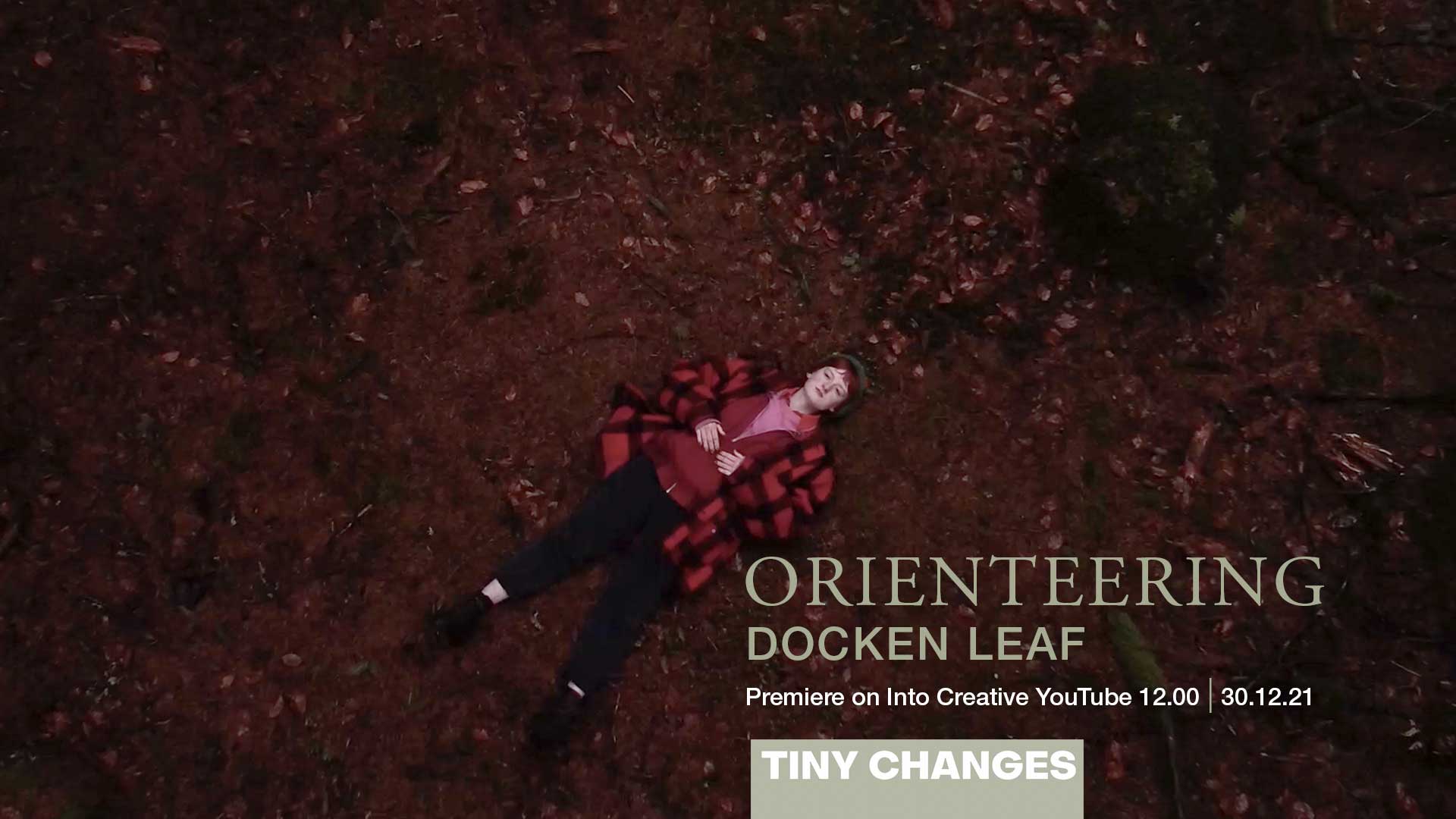 Docken Leaf is a music project thought up and developed over the years by old friends Brian Docherty (Scientific Support Dept. The Wayne Devro Set) and Ken McCluskey (The Bluebells. McCluskey Brothers). As music workers writing and performing together on various projects, Brian and Ken also have a wealth of experience working in Music Education, mainly with young people from a variety of backgrounds and displaying a broad spectrum of ability, knowledge, and skill.
Orienteering came about as an online conversation during the first Lockdown of the Covid 19 pandemic where they shared experiences which brought about the idea of a young person asking questions about a future in an ever-changing Industry in an uncertain world, where it is very easy to find themselves not only isolated and confused, but having doubts over any skill and potential they have, leading to possible anxiety and disillusionment.
The song Orienteering is not one person's experience but a collage of different experiences woven into a song. The song asks for direction and has been written from the perspective of the frustrated individual being sent from pillar to post dealing with overstretched social services and maybe the need for us to display more empathy to help others less fortunate in times of strife.
This recording of Orienteering has developed from Brian's home studio with further recording and mixing by Roddy Mcilwraith at The Barne Studios, Duntocher. Additional musical contributions from friends John McCusker, Lavinia Blackwell (Trembling Bells), and Marco Rea (The Wellgreen, Stilton).
The video, shot and directed by photographer Brian Sweeney and Fabio Rebelo Paiva Premiers at 12 noon on Thursday 30 December 2021. All donations received during the first month of digital downloads through our Tiny Changes JustGiving page go to the charity set up by the family of the late Scott Hutchison of Frightened Rabbit. At this time of year, a time for renewal and reflection Brian and Ken felt that this was a particularly important charity to support. Please give what you can.
Facebook: DockenLeafMusic
Twitter: @DockenLeaf
Instagram: dockenleaf
Email contact: dockenleafmusic@gmail.com
FUNDRAISING FOR TINY CHANGES
Again, here is the link to Into Creative's Just Giving page which is raising funds for the charity…
If you'd like to know more about Tiny Changes…
Please also visit the Bandcamp page where you will find the FREE download link to the song (and other great tracks). Put please, please remember to visit the Justgiving link and give what you can.
INTER-CREATIVE COLLABORATIONS BANDCAMP
…………………………………….
Orienteering
Music: Docken Leaf (Brian Docherty and Ken McCluskey).
Film: Brian Sweeney and Fabio Rebelo Paiva.
---
---
---