Postcards From The Underground 08.03.20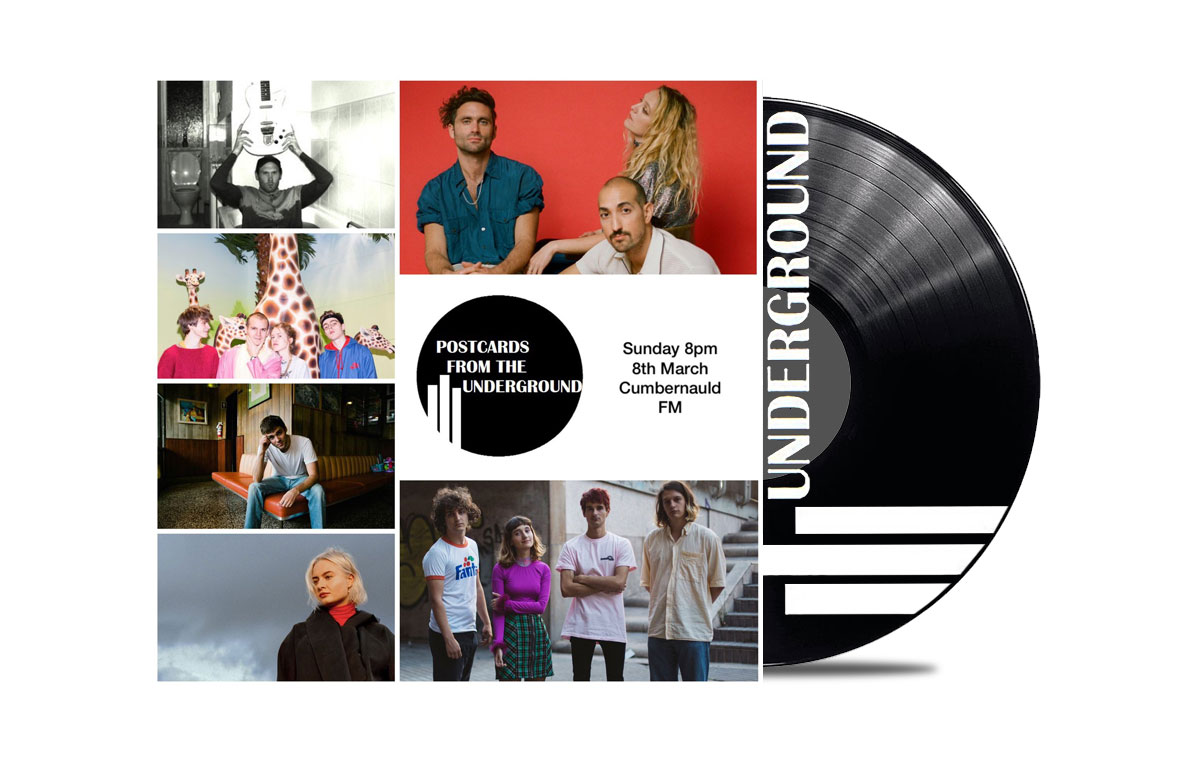 Why they invented the phrase 'jam-packed with goodies'.
Opening with Yumi Zouma who release new album Truth & Consequences this Friday through Polyvinyl Record Co. with the label getting a second play on the show a little later with a track from Post Animal.
Another play for Content Creator by Kevin P. Gilday & The Glasgow Cross with new album due this summer through Iffy Folk Records. More love going to MALKA with the track Moving Together from new album I'm Not Your Soldier.
Elefant Records get two tracks on the show this week with new music from nevver and Axolotes Mexicanos.
Another track from the brilliant Whatever You Feel I Do Too EP by Hailey Beavis.
One older track this week from Jim O'Rourke with the Ivor Cutler cover Woman Of The World for International Woman's Day. Along with a host of new music from Mush, Stephen Malkmus, Pom Poko, Nada Surf, Låpsley, Caleb Landry Jones, Mayflower Madame, Tiny Fighter, Ren Harvieu, All We Are, Day Wave, Loose Fit and I Am a Rocketship.
Look out for next week's show with session tracks from Ida Wenøe and Samantha Whates!
Mark and Gary's latest show…
PFTU have their own page on our website which features links to every show from 2020 so far. Click here: Postcards From The Underground
LINKS
Twitter: @PostcardsFTU
Facebook: postcardsfromtheunderground
Website: postcardsfromtheunderground.com
---
---
---