Into Scottish Creatives: Since Yesterday – The Unsung Pioneers of Scottish Pop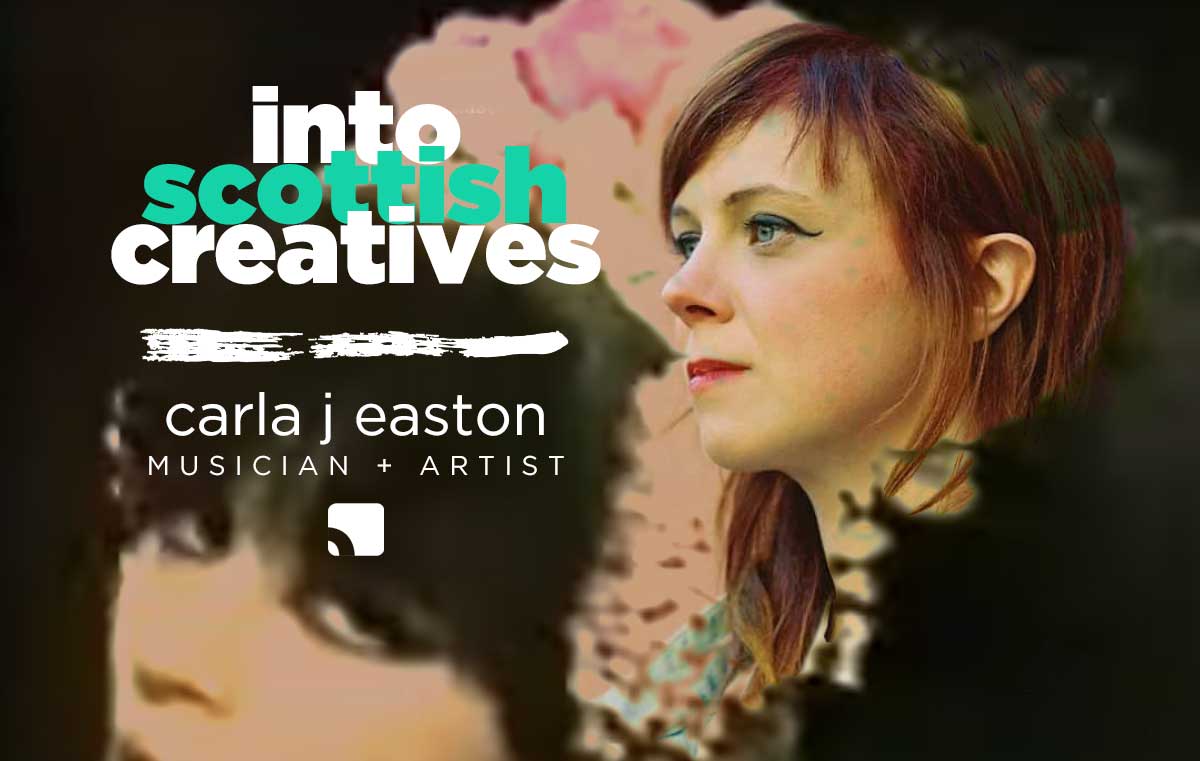 There have been some wonderful Scottish music documentaries in recent years, telling the story of scenes and bands including Big Gold Dream and Teenage Superstars. News has emerged of another exciting project, Since Yesterday – The Unsung Pioneers of Scottish Pop which is seeking to tell the story of Scotland's all-girl bands covering the period 1960 to 2010.
The feature length documentary will not only outline the background to these female bands but will do so against the social environment, the difficulties and challenges faced (and still face) in what is a male dominated industry while also celebrating the successes, music and stories.
Produced by Miranda Stern and co-directed by Blair Young and Carla J.Easton, the goal is to launch at festivals including the Glasgow Film Festival in March 2022. John Welsh from Into Scottish Creatives caught up with Carla to get the low down on the project.
John: Can you tell Into Creative about the background to Since Yesterday including how the initial idea came about and what the journey has been since then?
Carla: I love collecting records and have a particular fascination with the 'Girl-Group' genre (predominantly American) between 1958-1963. I used to DJ with my friend Jenna when I was at Art School and I remember one time she whipped out a 7″ of Strawberry Switchblade's Since Yesterday at a flat party we were playing at. I became instantly hooked. It was great to hear something that resonated with my girl-group collection but localised. I wanted to hear more and find more girl groups/ bands from Scotland.
I can't say why other than at that point I was also in bands myself and I felt like finding these other women was like finding my musical family. I soon found it quite hard to actually hear the music by the bands I was reading about and that any physical releases, if they existed, were extremely hard to come by. In 2016 me and Blair were working on a video for TeenCanteen and during our discussions over the shoot we started listing girl-bands from Scotland. I said I'd always thought someone should make a documentary about it. I didn't envisage it would be me doing it!
The journey so far has been incredible. It's been great to meet so many incredible people and hear their stories, connect and reconnect bands with each other, and finally to hear the music.
The documentary covers 50 years of Scottish female bands – it seems a massive task to find out information and stories. How did you go about the research?
Have no social life and a tonne of patience. Be prepared to reach out to people, be honest. In a sense, I'm a musician making a film about fellow musicians and so I feel like that has helped with approaching bands/interviews.
What's the reaction been from those female musicians you've been able to contact for the documentary?
It feels like we have become a family which is perhaps a bizarre statement to make. By that I mean the more musicians we have been able to track down and meet, the more band names on a musical family tree. It's a film about individual stories and experiences but at the same time they are shared stories and experiences. I think there is a feeling between us (filmmaker and participants) that we're in this strange paradox.
We all started bands with those around us – close friends or siblings. And we all considered ourselves as 'bands' not 'girl bands' but the industry made us adopt those terms. And now here we all are in 2021 having to use the 'girl band' term in order to be able to tell our stories. As with many memories, some you are happy to recall and some can be painful and it's different for everyone involved.
During the research, what's most surprised you (good and bad) and what's been the most rewarding aspect?
I'm surprised how making this documentary has raised many questions for me about the wider music industry. I'm both equally surprised and not surprised at some of the stories from some of the bands and feel the same about similar circumstances happening to bands across decades. I don't know why but I find it inspiring and encouraging that ,throughout this process, I've discovered a lot of the people I have spoken to are still creative – in music, fashion, art or academia. Or links and concepts begin to form that I hadn't thought about before by meeting so many incredible people.
I'm learning more about the social and cultural aspects raised and am getting first hand accounts of musical scenes that I wasn't even alive for. As a record collector, music fan and musician that's gold to me. It's been rewarding to facilitate bands meeting or reconnecting across ages and genres. I've always said I wanted to make the sort of documentary that I would have liked to have seen as a teenager. A film that would have encouraged me to feel like I could do anything.
Speaking to these women, that DIY ethos is so ingrained in Scottish music. I'd say the pressure is definitely on to respectfully present these stories and the people behind them in a way that inspires the next generation to pick up and play.
The documentary has already been selected for the Barcelona In-Edit music documentary festival, an amazing accomplishment. What will this mean for the film?
It's a festival with an audience of 350k specifically for music documentaries. It's a real chance to take our local stories global.
The Kickstarter campaign has only been running since mid May but you've quickly smashed through the initial £10k target. How can people support the campaign and what rewards are on offer?
You can support our campaign for as little as £10. We have exclusive t-shirts, posters, private screenings. For any businesses wanting to support our film we have sponsorship packages and any philanthropists out there can become executive producers or even snap up the golden ticket! (see link at the end of the article below)
In 2018, you put on a concert as part of the Edinburgh International Festival with many well-known female musicians. Can we expect something similar ahead of or when the film is released?
I think we've always said we would do it again so it hasn't been ruled out.
Once the Kickstarter campaign concludes, what are the next steps and when are you hoping to launch the film and where?
We'll go straight into production upon completion of the Kickstarter. We have a lot of archive to catalogue and begin the process of clearing for use. More interviews to happen and more production funding to help generate new content where existing archive doesn't exist or has been lost.
There is still a significant imbalance in the music industry which remains male centric. Beyond the film, what more can be done to address and change this issue?
I wish I had all the answers or could pinpoint the one thing that would make the change needed. Festivals and promoters can sign up to Keychange and commit to 50/50 gender representation on bills. Before the pandemic I attended a gig whereby I was in the company of older male music industry people. One of them asked me what happened to TeenCanteen. I said we were pursuing individual projects and that Debbie had wanted to start a family. 'That's the problem with all girl bands' he said. That attitude needs to stop. Sadly I don't think he even realised what he was saying.
Lastly, what do you see and hope for as the film's legacy?
Like I mentioned previously, I want this to be the kind of film that inspires young girls to pick up and play and form bands – whether that be all girl bands or not. Making music with your friends is so empowering. It's so incredible to be in a room and make a noise together, to play songs that never existed before you all came together. To tour and travel the world and meet some wonderful people along the way. I think these women, their stories and their music can inspire the next generation and I'm honoured to help share that with them.
Into Scottish Creatives
would like to thank Carla
for taking the time to do the interview.
To contribute/keep up to date with the Since Yesterday Kickstarter campaign (note it closes 16 June 2021), please visit the website here.
---
---
---