Into Music Live Review: Skunk Anansie
Concert: Skunk Anansie
Venue: Glasgow O2 Academy
Date: 26 April 2022

Another in a long line of gigs postponed (twice) due to the pandemic, Skunk Anansie finally got to hit the road on their 25 Live @ 25 Tour and played a great show at Glasgow's O2 Academy in front of a sell out crowd. Due to the delays, it's actually now over 28 years since the band formed so perhaps it should have been renamed the 28 Live @ 28 Tour but we won't quibble on the small details!
The band hit the stage shortly after 9pm and lead singer Skin emerged wearing a spectacular lime green jacket with an oversized cape and a Medusa style headpiece which certainly drew the attention. Every inch the rock star, she quickly tore into Yes It's Fucking Political, a song definitely for the times.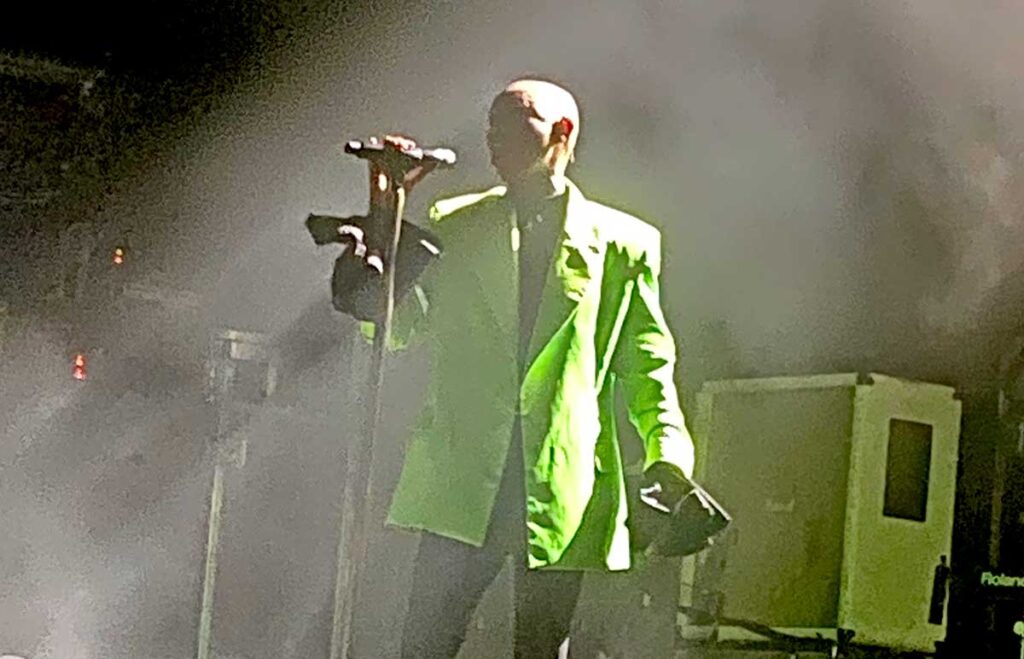 And Here I Stand quickly followed and included a slight microphone misfunction which Skin used, stopping the song to tell the crowd to buck up their ideas in the mosh pit. They duly did and the song recommenced before finishing with a crashing crescendo.
An early highlight was Because Of You which allowed guitarist Ace to showcase his dexterity and fret skills while the rhythm section of Cass on bass and Mark on drums held the tune together, Skin's vocals reaching the top of the cavernous venue, melodic, strong and powerful.
I Can Dream also saw keyboard/percussionist Erika emerge from the background to join Skin in delivering a joint vocal, something she did on a couple of other numbers though always allowing Skin to take centre stage. Those keys were particularly prominent on Twisted and My Ugly Boy and really helped add another dimension to the band's eclectic sound.
New single Can't Take You Anywhere was filled with infectious beats and a catchy chorus and is already establishing itself as a firm fans favourite. The setlist had a sound mix of old and newer tracks with the band flitting easily between punk, funk and hard rock. This Means War was a good example, Cass's bass funk helping mould the song before a speeded up punky finish showcased the Skunk Anansie sound to a tee. The track was also dedicated to all refugees which the Glasgow crowd warmly appreciated.
Charlie Big Potato brought the set to a close before the band returned for a four song encore including a typically cool cover of AC/DC's Highway To Hell. The band finished with Little Baby Swastikkka, the lyrics hard and hitting home.
What really struck home at this gig was how much the band were into it, how much they seem to enjoy playing for a crowd who gave the band that reciprocal love back in spades. This is what live music is all about and as I left the venue there were nothing but smiles on faces, we had seen a real great show by a band at the top of their game.
Keep up to date with Skunk Anansie via their website here.
John Welsh
@welshjb
Links:
---
---
---