Into Music's gig-going team of writers have been at venues near you in the last few months, and they will be covering even more music in the coming year. But what have been their Top 5 New Bands / Artists of 2018?
Martin Donaldson has his say…
2018 was the year I remembered how good it was to get out and hear new music live and amplified. I had found myself paying to go and hear the tried and tested bands over and over again. Although the super groups seldom disappoint, it was nice to engage with the raw sounds of the smaller venues and stages in and around Glasgow. Some of these bands I came across by accident, some by design, but they all played a part in my soundtrack to 2018 and I will hopefully be hearing more of them in 2019.
As a self-confessed guitar band fan, I've been left a wee bit surprised by two of the artists on the list, but a bit of variety on a playlist never done any harm.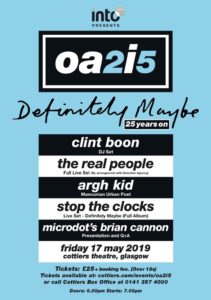 Confidence Man
In between sets on the main stage at Transmit, I took the stroll to the King Tut's stage to find myself engrossed by this indie/pop/dance combo from Australia. With an energy that translated from the stage to the sizeable crowd there to see them, Confidence Man really got the afternoon party started.
Bubblegum for me was the stand out song on the set list, with a brilliant pop melody along with a funked-up dance backing track. It was a fun-filled performance where everyone was involved with the onstage frolics. Post gig, I made sure I gave the rest of the album a listen. It was very different to anything I would normally listen to but one that has found its way into my playlists in the house and on the move too.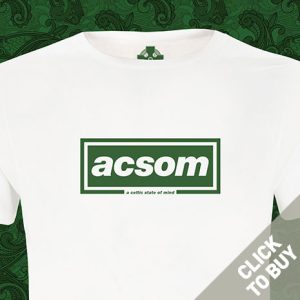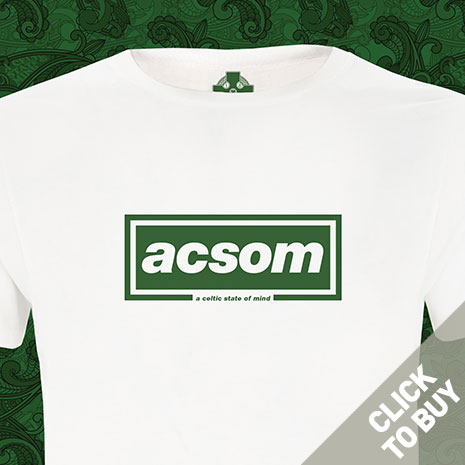 The Snuts
As part of the build-up to Transmit this year, I done a fair bit of research on the bands due to appear on the King Tut's stage, and the absolute stand-outs for me were The Snuts.
It has been an incredible year for the band from West Lothian. The buzz around the King Tut's stage when they were in full swing was like a new awakening. Fans crammed in to bursting point and everyone of them were caught in the moment of magic in the sunshine.
Since the summer, it has been practically impossible to pick up a ticket to see them perform live, with a post-Christmas gig at SWG3 selling out in less than five minutes. Big things are expected of The Snuts in 2019. I am sure they won't let their growing fanbase down.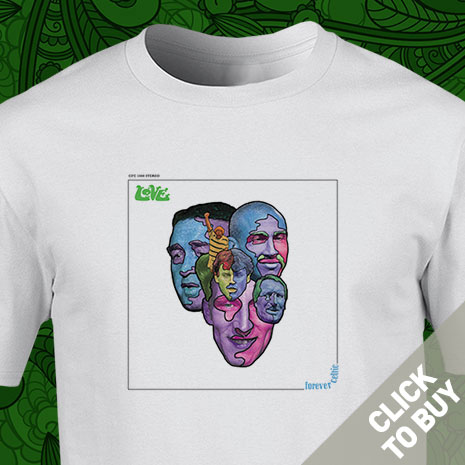 The Tea Street Band
Towards the end of 2018, The Tea Street Band released their second album Frequency, which came four years after their only other album release. From the dance-like intro to the first track on the album Givin' it Back, I was hooked. Synth, guitars, melodies and mantra from the four lads from Liverpool had me in a trance. On the back of a UK-wide tour, I was lucky to see them at King Tut's to hear that euphoric calling live – it was definitely a highlight of my live music year. The album has a bit of everything, but the live sets look to be where the band hit top form. When they get back on the road in 2019, make a point of getting along to see them in full flow.
The Dunts
Social media is brilliant for tapping into new music. My daughter tagged me in a Dunts Facebook post by accident in the autumn, this led to me hearing Dimitri from their first EP, and I loved it. The self-styled Glasgow Council Punks have been perfecting their sound throughout 2018, where they released a second EP. Perfectly presented three-minute punk tracks delivering a wee bit of Scottish social commentary.
A sell-out gig at King Tut's in December wrapped up a strong year that included sets at Reading and Leeds festivals, which will hopefully propel them into a bigger 2019.
Gerry Cinnamon
Yeah, he has been playing to faithful followers long before he owned the main stage at Transmit in the blazing summer, but I don't think you can finish off a music review of 2018's 'new' music without mentioning Gerry Cinnamon.
His drive and determination to continue to spread his stories and songs without the backing of a major label is testimony to the power of social media, word of mouth, and, of course, some absolutely fantastic story-telling through song.
2018 might be remembered for some big comeback gigs, but for me the new bands and music out there stole the show. Even more pleasing is the quality coming out of Scottish music scene.
Listen to the award-winning A Celtic State of Mind podcast