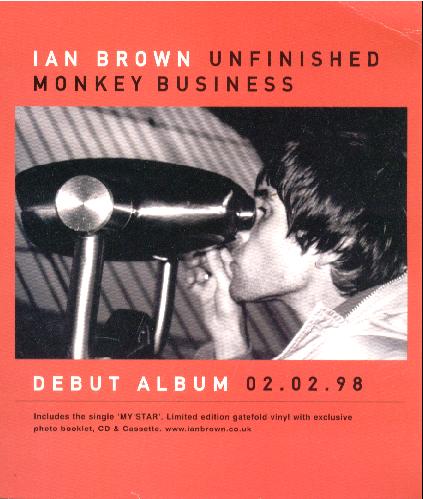 Aziz Ibrahim and Inder Goldfinger are set to celebrate the South Asian contribution and collaboration to 20 years of Unfinished Monkey Business and beyond in a national tour this November and December, as reported by Into Music HERE.
Oddity Events have now announced that Aziz and Goldfinger will also be appearing at Jimmy's in Manchester on Friday 28th December 2018.
Support comes from Silverfinger, and tickets can be purchased for this show now at SKIDDLE.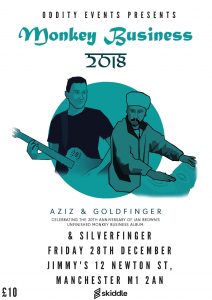 1998 saw the remarkable return of Ian Brown following the demise of The Stone Roses after their infamous death-knell appearance as headliners at the 1996 Reading Festival.
Many had written off the frontman known as 'King Monkey' after a somewhat shambolic performance at Reading, but his resurrection was to prove triumphant and prolific.
Brown's 1998 lo-fi return featured an eclectic collection of musicians, an approach which served him well over six solo LPs prior to the Roses' unlikely return in 2012.
Aziz Ibrahim, who had replaced John Squire as the Roses' guitarist, co-wrote such Ian Brown classics as 'Corpses', and 'My Star' and Inder Goldfinger was a regular live percussionist on Ian Brown's numerous tours.
PD