Into Music Review: Last Night From Glasgow Sessions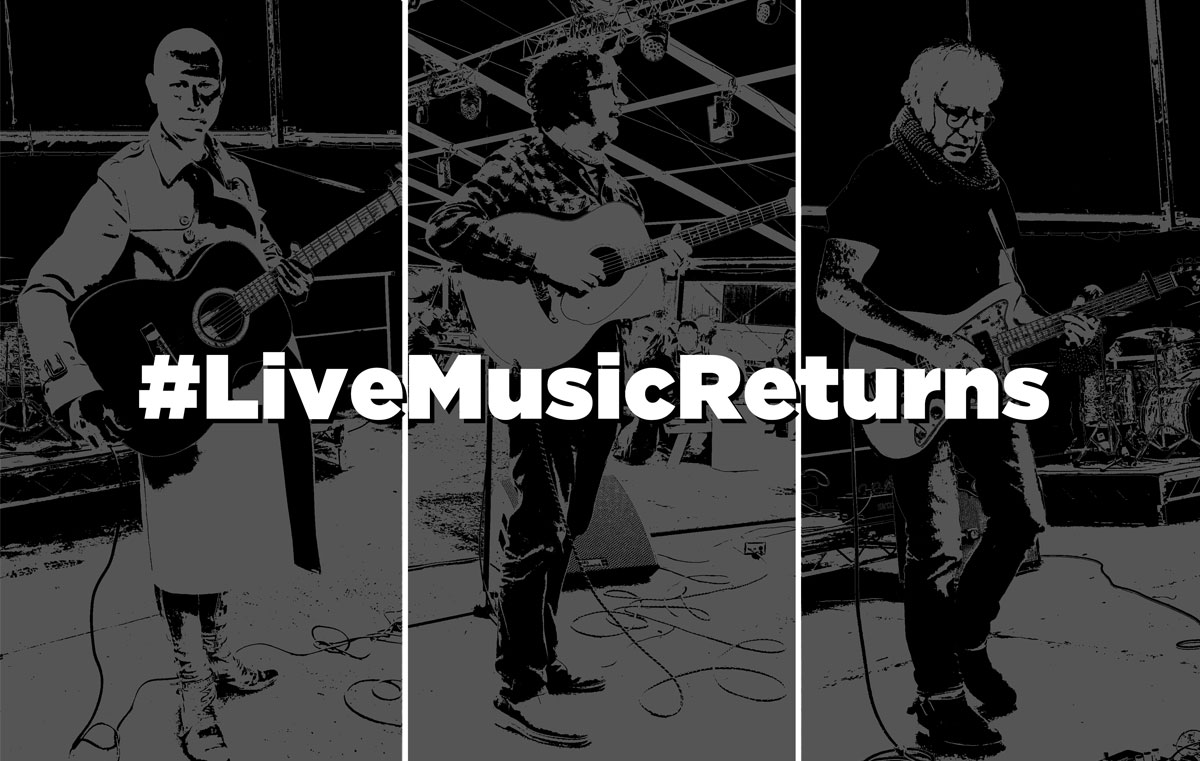 Acts: Mark W.Georgsson, The Bluebells, Lola In Slacks
Venue: SWG3, Glasgow
Date:  04 October 2020

Chatting to a pal in the queue beforehand (socially distancing of course) we talked about a few things but the one common denominator was how much we have both missed gigs over the past few months. Then at 1.30pm precisely, it actually happened. Singer/songwriter Mark W.Georgsson took to the stage, resplendent in a green trench coat and preceded to play a few tunes including the beguiling True Love from his mini LP Comes A Time to the delight of the crowd.
There has of course been no live music in Scotland since lockdown was imposed in March so to get this event organised and set up was no mean feat in itself. Special mention then to organisers Last Night From Glasgow and the venue SWG3 who ensured the event ran like clockwork with clear guidance around the do's and dont's of a live event in the new world. Tables accommodating up to 6 people from the same household were well spaced out in the outdoor venue with a gazebo style structure keeping any inclement weather out.
The Bluebells were next up, kicking off with Forevermore before launching into a fantastic version of Cath. Aside from the songs, the on stage banter between the band and to the crowd just added to the sense of occasion. Playing an acoustic set, the tunes kept coming, Aim In Life, a particular highlight with Bobby Hodgens and Dave McCluskey providing backing harmonies to singer Ken McCluskey's vocal, while John McCusker coaxed an achingly beautiful lament out of the fiddle.
Young At Heart is the penultimate song and it's fair to say it took quite a bit of willpower to remain seated and not get up and dance before the band finish with the sublime Tender Mercy.
It was left to Lola In Slacks to round off proceedings and they did so in style and then some. The band produced an assured set, oozing cool with singer Lou Reid's velvety voice to the fore on tracks like Don't Move To Denmark and Postscript In Blue.
Perhaps this then is the new normal in terms of gigs, certainly for the forseeable future. It was great, a real joy to be back seeing live music once again and both the crowd and the artists embraced it. Here's to the next one!
John Welsh
@welshjb
Links:
Images courtesy of @caroline_binnie, @trevorpake and @welshjb
---
---
---