Into Music Review: Michael Head & the Red Elastic Band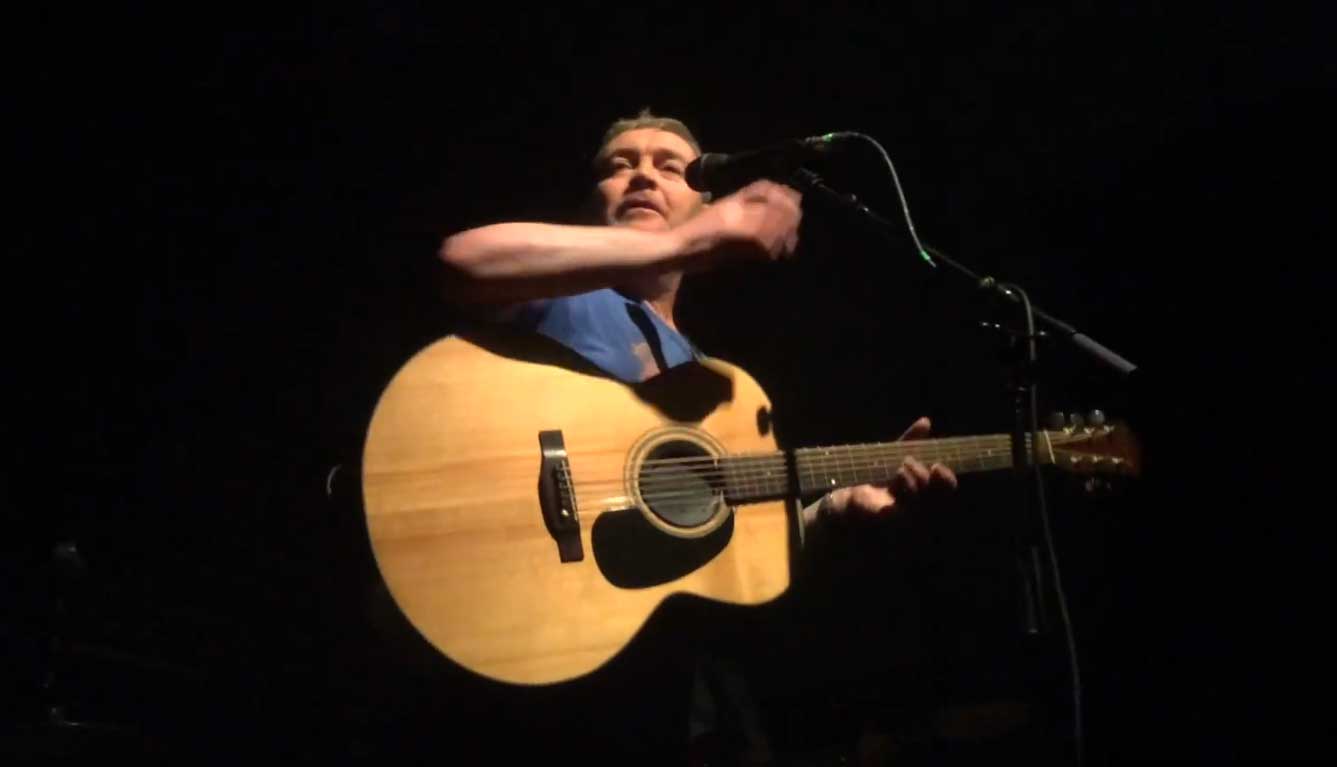 Act: Michael Head & the Red Elastic Band
Venue: Edinburgh, Summerhall
Date:  30 January 2020

The Edinburgh venue Summerhall certainly has an interesting history, having previously been the site of a brewery, a church and then housing the Royal School of Veterinary Studies. These days though it is a bespoke venue and complex hosting gigs, exhibitions and a wide variety of other arts activities.
One such event was the return to Scotland after two years or so of Mick Head & The Red Elastic Band. With the promise of a new album this year, New Brighton Rock, the band were undertaking a small UK tour to road test some of the new material as well as dust down a few old favourites.
With a back catalogue of his time in the Pale Fountains, Shack and now the Red Elastic Band, Head certainly isn't shy of killer songs and he kicked off with Stranger, from Shack's eponymous album Waterpistol, some start.
The difficulty sometimes is to introduce new songs to the set without the energy diminishing. That though was not an issue here, with the love for Head palpable in the room, a band well-honed and in tune with their maestro and song after song being received enthusiastically by the crowd. New Tunes such as Grace And Eddie and The Next Day slipped effortlessly in to the set. Occasionally, the band were augmented by a trumpeter and the version of the Pale Fountains Reach was without doubt one of the highlights of the night.
Throughout, Head was a natural raconteur, sparring back and forth with the crowd, in good humour and clearly enjoying himself.
A heart felt Hey Mamma preceded heavyweight versions of Streets Of Kenny and Neighbours before the band returned to the stage for a well-deserved encore, finishing off with Newby Street and Comedy.
Suffice to this to say, this was a fantastic gig and I for one am looking forward to hearing the new album, on this evidence it will be a cracker.
John Welsh
@welshjb
Links:
@Mick_Head
@Summerhallery
---
---
---