Into Music Reviews: New Music April 2023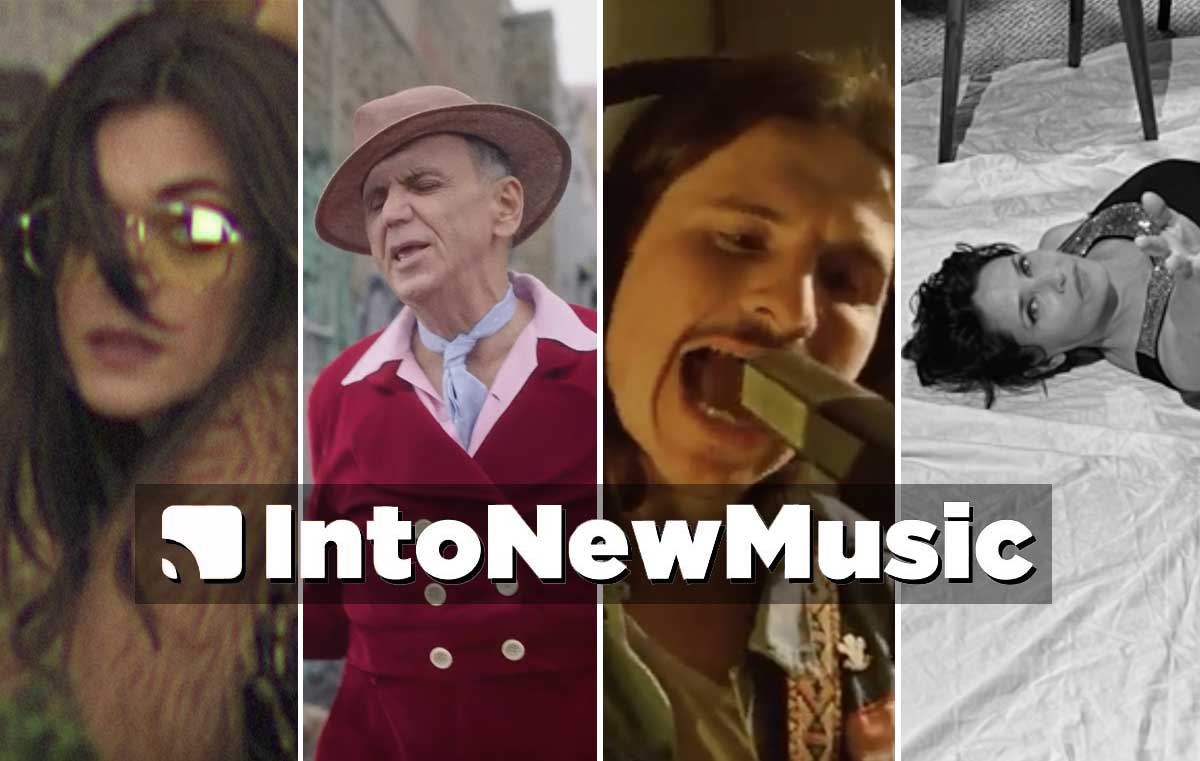 Have to say the quality of recently released new music has left me feeling simply thrilled baby! Some cracking new artists and the return of some old favourites all adds up to a heady mix of blistering pop tuneage. So read on and discover the hot, hot, hot tracks you need in your life right now.
Artist: Iraina Mancini
Single: Cannonball
Label: Needle Mythology Ltd
Earworm of the week? Most definitely. Single of the year? Quite possibly. 
You know the moment when you hear that riff, that voice, that bass line, whatever it is, it stops you in your tracks, right? Well, that's exactly what happened when I first heard Cannonball and having listened to it countless times since, my love of the track hasn't diminished one iota, if anything I love it more, hearing little intricacies, clever dips and turns in the music and, of course, a great vocal by the song's artist, Iraina Mancini. 
Set against a swirling keyboard/synth background and effortlessly cool drumming, Mancini provides the perfect accompanying vocal, echoing shades of Wolf Alice and a refined Wendy James. The music is tinged with 60s psychedelia with a modern twist, an air of mystique and intrigue underpinning the track. 
With the promise of a debut album to come and potentially a tour, trust me and get into Iraina Mancini now, she promises to be one of the sounds of 2023. Visit the website here for more. 
…………………………………………………
Artist: Dexys 
Single: I'm Going To Get Free
Label: 100% Records
With a new album The Feminine Divide due to land on 18 July, Dexys have announced their return with early single I'm Going To Get Free. All great news for fans of Kevin Rowland's band but would the music stack up? FFS, what a dumb question, of course it f#cking does. It's Dexys…
This is soul, this is mod, this is R&B, this is beautiful pop music and with a U.K. and Ireland tour coming in the autumn (the band play Glasgow Royal Concert Hall on 11 September) you better get your skates on to snap up a ticket sharpish. 
Dexys have never sounded so fresh, so joyous, so absolutely on point. The production is spot on, the music crisp and the real highlight is Rowland's vocal, full of passion yet harnessing understated harmonies while the backing vocals reach for the heavens. 
For more on the single, the album, the tour and all things Dexys, head over to their website here. 
………………………………………………….
Artist: Sarabeth Tucek
Single: The Living Room
Label: Ocean Omen Records
Sarabeth Tucek aka SBT has been making waves with a series of excellent singles in recent months, the latest of which is The Living Room, released on 5 April on Ocean Omen Records. The star here is her captivating vocal which traverses across a musical triptych of guitar, drums and keyboard interludes. 
The single precedes Tucek's new double album, Joan Of All which is out on 19 May and the singer-songwriter hits the road on an extensive U.K. tour in May/June including a date at Glasgow's Hug & Pint on 23 May. 
Having collaborated with the likes of Bill Callahan/Smog and supported Bob Dylan in concert, it's no surprise to see the uncompromising quality of Tucek's musical output. The new album and tour promise much. 
For more new on Sarabeth Tucek, the album and tour, head over to her Bandcamp page here.
…………………………………………………
Artist: Tom Jenkins
Single: Product Of The Western World
Label: Tom Jenkins under exclusive license to Xtra Mile Recordings Ltd                                                                                           
Love this, it's anthemic but with enough nous to hold its own and drift into other musical territories, Marc Ford of The Black Crowes adds sublime slide guitar for example!  
A cut from Jenkins recently acclaimed album, It Comes In The Morning, It Hangs In The Evening Sky, the track is an absolute belter (shades of Chris Hulme/The Seahorses shine through) and in particular showcases the singer-songwriter's lyrical aptitude while musical shards intersperse the soundscape to glorious effect. 
Talking of the track, Jenkins said the song is like my theme tune to the end of the world or the closing credits. It's a song of depressing, serious subject matter played out in a joyous, almost bluesy, gospel, Ben Folds-inspired manner, that throws you from the idea of how messed up our world really is. 
Jenkins hits the road playing in support of Cardinal Black including a date at Room2 in Glasgow on 6 May. Visit the Twitter account here for more. 
John Welsh
@welshjb
Links:
@IrainaMancini
@DexysOfficial
@sarabethtucek
@tomjenkins_
@SonicPRMusic
---
---
---