Into Live Music Review: Dexys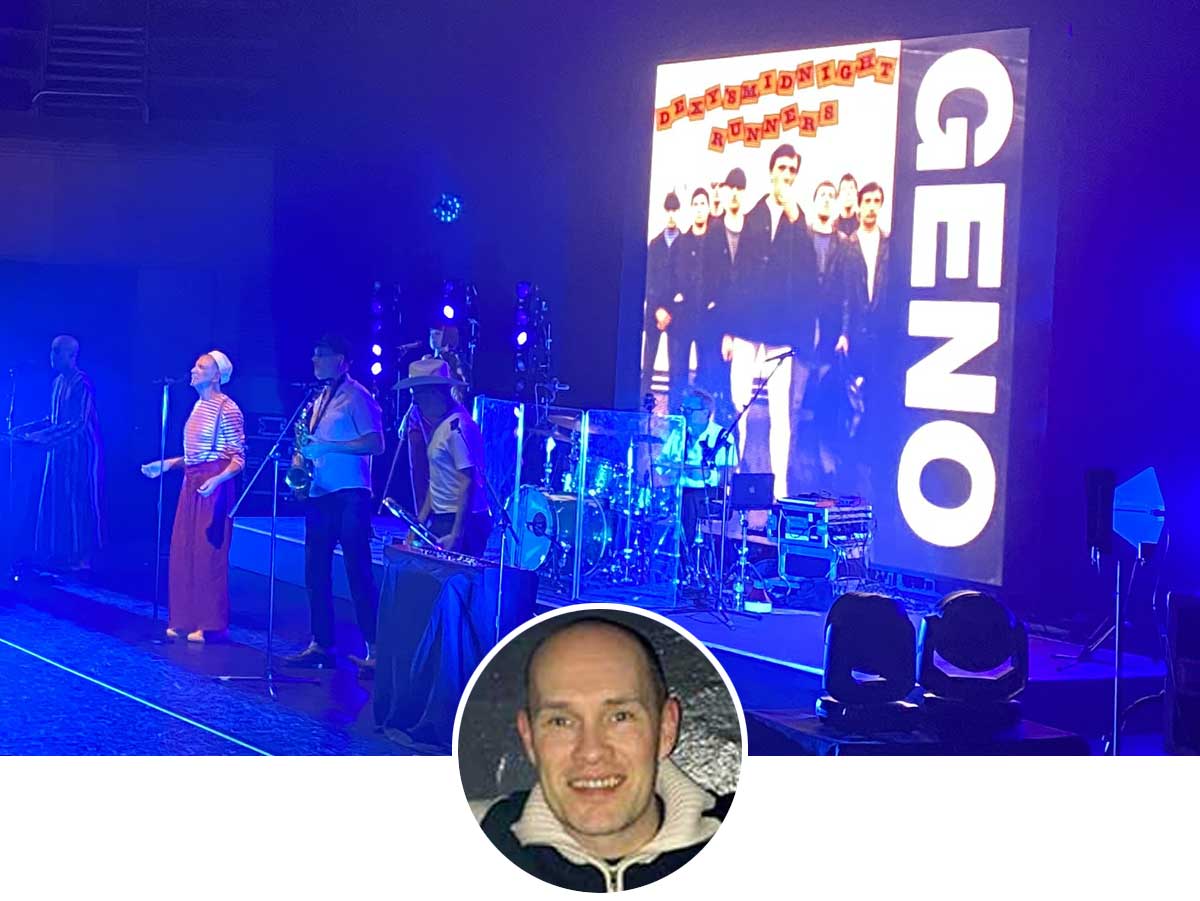 Concert:
 Dexys
Venue: Glasgow Royal Concert Hall
Date: 11 September 2023
There was a real sense of poignancy as Kevin Rowland sang "come all you young men and lay me down" on (what we thought was) the set closing Carrickfergus. Behind, images flashed up on the screen of the singer with his father through the years, the feeling evident that nothing lasts for ever, there's finality for everyone. I get the impression Rowland has thought about that quite a bit, indeed he's on record as saying he was done with music but the fact we were here to see him and Dexys shows the power of music can have, it's difficult to walk away. That's what should have happened as the song came to a close but with the crowd chanting the refrain from Jackie Wilson Said, the singer looked genuinely touched and so much so that the band quickly decided to play that song again (having played it 15 minutes or so before). A spontaneous decision and one which the capacity crowd lapped up. 
Before all of that we were treated to two sets, the first half covering recent release The Feminine Divine and then a mini set mainly focused on the Too-Rye-Ay album. There's been some talk that the theatrical aspect of the first set was unnecessary and a little ham-fisted. Sure, it's not your typical gig but so what? The doubters miss the point, the narrative was there to connect the songs and support the story behind the songs. The spoken word of Goddess Rules was wonderfully done, I'm Going To Get Free was ablaze with passion and the vocal on My Submission was wrought, emotional and piercing. An absolute joy. 
One issue however was the use of backing tapes which was somewhat surprising given the experience and reputation of the band. That was disappointing but set against the overall show, it's a relatively minor gripe. Sean Read seemed to be everywhere on stage, from keyboards to saxophone, vocals and a little acting thrown in for good measure. 
The second set saw the band (and the crowd) set loose with Read and Alastair Whyte's brass injections a firm highlight. I'll Show You was an absolute stomper while Until I Believe In My Soul really showcased the band's soul sound perfectly. 
Of course, Come On Eileen had everyone off their seats as did Geno which started the three song encore before that added fourth song bonus rounded off a top gig and a sense that I'm in heaven…
John Welsh
@welshjb
Links:
---
---
---