Into Live Music: Shinedown at O2 Academy, Glasgow
Shinedown: 30 October at O2 Academy, Glasgow
Shinedown are one of the few support bands in the last 10/15 years that have managed to make an impression on me.  First when they supported Alter Bridge in 2013 and again in 2017 when support for Iron Maiden. What I really liked about them, apart from the music, was they played both shows as if they were the headliners. This approach really won the audience over and both sets were very warmly received. I'm guessing more than a few converts tonight were at those shows.
Now they are back for their first major headline UK tour and if singer Brent Smith is to be believed this tour sold out in 51mins and was two fingers up to those who didn't think Shinedown could fill this size of venue.
The band themselves have been labelled as various genres from Nu-metal to Post-grunge to alternative metal.  To me they are just a rock band with some great songs and infectious guitar hooks.  Over 90 odd minutes and 16 songs the pace rarely lets up apart from some of Smith's between song discourse. He's an engaging front man but his between song chat, for me, is a little overly sincere and occasionally unintentionally amusing but the crowd lapped it up so who am I to criticise?  He even dived into the crowd before Enemies to give us a pep talk and to get us jumping around although, to be fair, the crowd didn't really need a lot of encouragement and were with him from the first song to the last.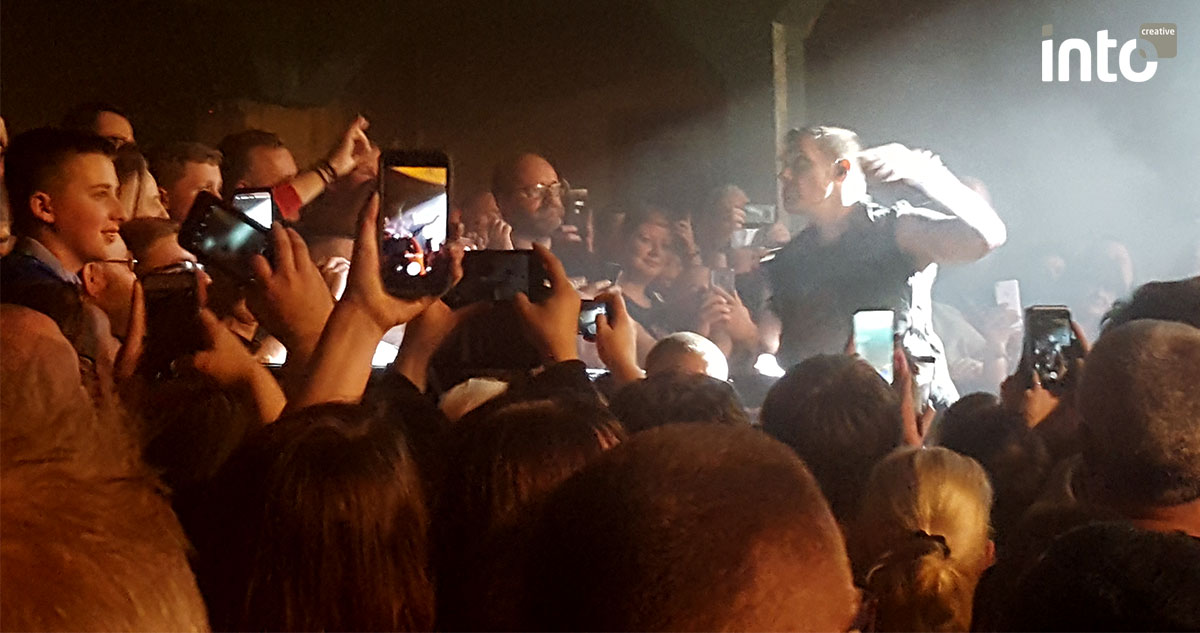 Singer, Smith, has had and continues to have his demons to deal with and his lyrics seem to touch a chord with his audience dealing with depression, bullying and alcoholism among other subjects. Despite the rather downbeat content of the songs, the music is in your face hard rock, for the most part. It's accompanied by a light show that goes old school with plenty of lasers which suits the music perfectly and makes me wonder why more bands don't employ lasers in their light shows.
Highlight of the night, though, goes to the acoustic version of Amaryllis which was a special request and so far, hasn't been played on any other dates. This was closely followed by a cover of Lynyrd Skynyrd's Simple Man which was a nod to their Southern rock routes as the band hail from Jacksonville, Florida, as do Skynyrd. These songs aside, it was mostly hard and heavy with other highlights being Diamond Eyes (Boom-Lay Boom-Lay Boom), Bully, Get Up and Sound of Madness.
A reminder that sometimes it is worth the effort to check out the support acts.
Kevin Williamson
Setlist: Devil / Diamond Eyes (Boom-Lay Boom-Lay Boom) / Cut the Cord / Pyro / If You Only Knew / Bully / State of My Head / Get Up / How Did You Love / The Human Radio / Enemies / Second Chance / Amaryllis / Simple Man / Sound of Madness / Brilliant
Get Up
Enemies
Amaryllis
Sound of Madness
---
---
---