Into Music Live Review: The Black Angels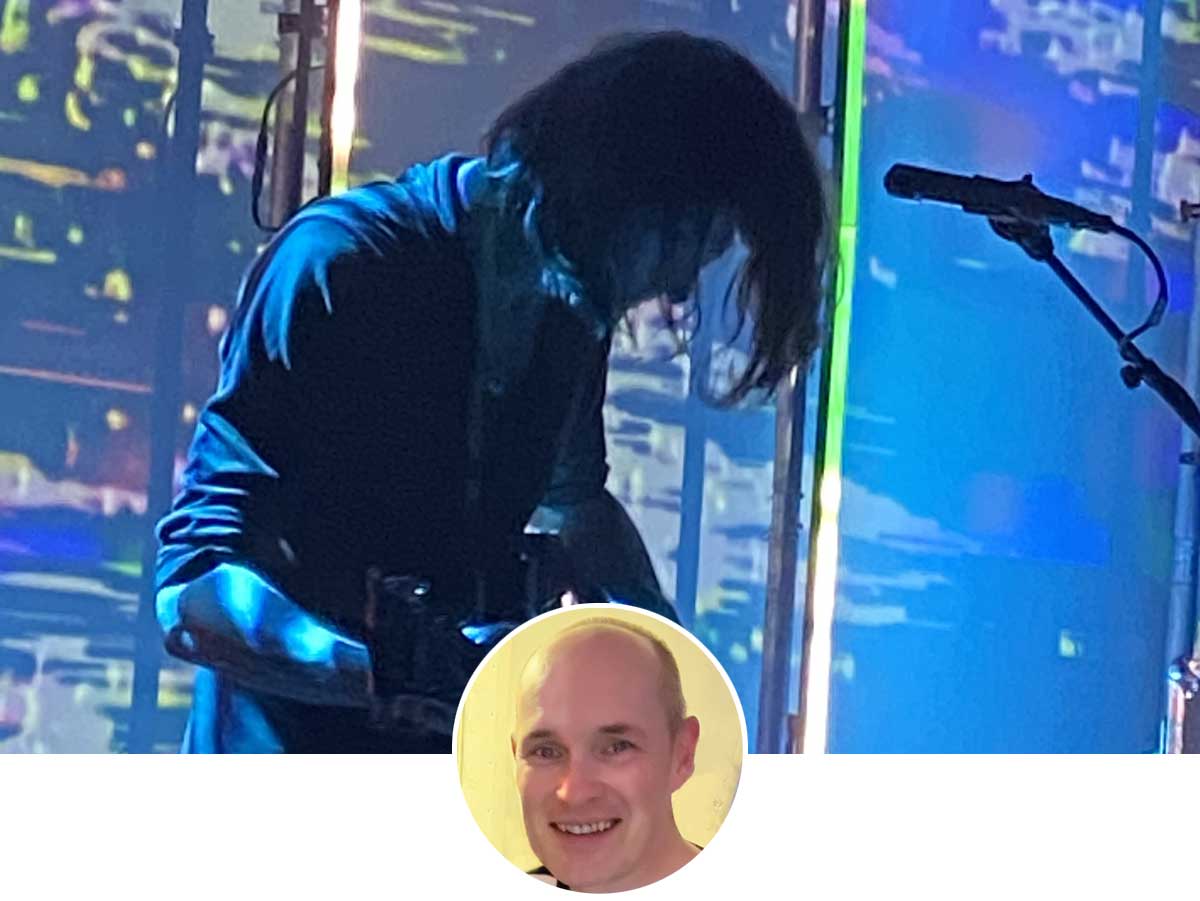 Concert: The Black Angels
Venue: Glasgow Queen Margaret Union
Date: 01 March 2023

From the moment the unerring and jarring guitars, rumbling bass and heavy hitting drums of You On The Run echo around the Queen Margaret Union venue, the American five-piece did not slow the pace one bit in what was an incendiary show.  
The band are touring their new double album Wilderness of Mirrors (which is their best, in my opinion)) and the set included a fair number of new tracks while also delving into their back catalogue. Newbie, El Jardin, was all harmony and vibe. Not quite pop but maybe as close as The Black Angels will get. It's a real earworm, coupled with correlating sonic guitars. 
What strikes most in their live show is how musically adept the band are, often switching instruments. Not for the hell of it but because they can and to enhance whatever fucked up noise they were making. And what a noise it was. Squalling feedback. Mellotron loops. THAT drumming and singer, Alex Mass's vacant vocals. All adding up to the perfect psychedelic mix. 
The band, of course, are well known in the U.K. having headlined the likes of the Liverpool International Festival of Psychedelia in the past. And the crowd in Glasgow were clearly up for it in the QMU, in what seemed to be the ideal venue for the band to complete a nineteen track set. 
Finishing with Empires Falling, set against a trippy lightshow/backdrop the band briefly left the stage before returning to perform a five song encore. The highlight for me was Bloodhounds On My Trail, a rollicking harmonica-led, country-tinged belter. 
An absolutely remarkable show by a remarkable band, a fuckin' fabulous blast of dirty, psychedelic, biker-tinged rock and roll. For more details on the band and their new album, head over to The Black Angels website here. 
 John Welsh
@welshjb
Links:
---
---
---